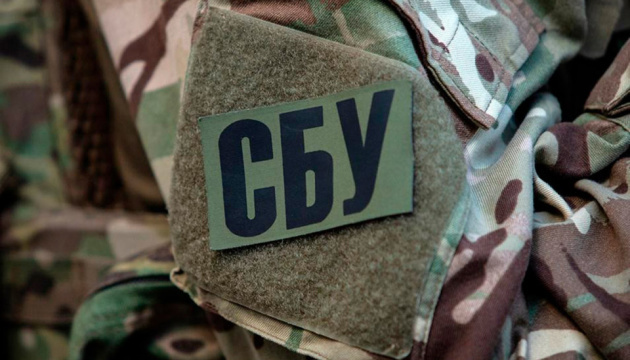 FSB asset preparing Russian missile attack on energy facilities in Kropyvnytskyi detained
The Security Service of Ukraine apprehended an agent of the Russian security service who was helping the enemy prepare a missile attack on energy infrastructure in Kropyvnytskyi.
The SBU Security Service reported this on Telegram, Ukrinform saw.
"According to the probe, the traitor turned out to be a local resident who was recruited by the Russian special services after the full-scale invasion. He came into the aggressor's field of view because of his pro-Kremlin views, which he repeatedly made public among his friends," the SBU notes.
According to the intelligence service, the accomplice of the aggressor power gathered information about the deployment sites of Ukrainian Army units and critical infrastructure facilities across the region. He was also focused on the locations of energy facilities.
"Acting on enemy instructions, he was supposed to install a GPS tracker near one of the transformer substations in Kropyvnytskyi. Guided by the tracker signal, the occupiers sought to adjust their missile strike on the facility. In the event of a successful strike, the invaders planned to continue a series of attacks on the regional center, using the FSB agent's "tips", the SBU wrote.
It is noted that in order to gather intelligence for the FSB, the enemy asset visited the area and carried out photo and video recording of facilities, having transmitted his "report" to the enemy through anonymous messengers.
SBU operatives detained the culprit as he intended to install a GPS device near the electric substation.
During the inspection of the scene and search in the detainee's home, law enforcers found a GPS tracker with a SIM card, as well as phones and computer equipment with evidence of correspondence with his FSB handler.
The court ruled to remand the perpetrator in custody.