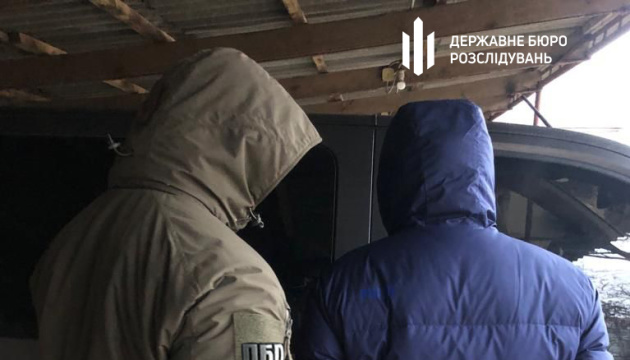 Ukraine detectives nab deputy mayor of Kherson from collaborator Saldo's team
The State Bureau of Investigation detained Deputy Mayor of Kherson, who was part of the team led by turncoat official Volodymyr Saldo.
That's according to the SBI press service, Ukrinform reports.
"SBI operatives, in close cooperation with the prosecutor's office, detained a deputy mayor of Kherson, who had been working for the enemy during the temporary occupation of the city. Collaborationism charges have been pressed (state treason - ed.)," the report says.
It is noted that before the Russian invasion, the official was responsible for the activities of the city council's executive bodies. After the capture of Kherson by the Russian forces, he flipped to the invaders' side, engaging in the field of municipal housing and communal services.
As the SBI informed, the traitor took part in organizing the work of enterprises in the housing and communal sphere under Russian legislation, established systems for the occupiers to collect payments from the population for housing and utilities.
He also prepared premises for holding a sham referendum on the status of the territories captured by the Russians.
The former official is facing up to 12 years in prison.
It is reported that during the raid, the edition of the Russian constitution and propaganda materials were found in the man's possession. The suspect is also being checked for involvement in the illegal trafficking of weapons and explosives.
As reported, the Ukrainian army liberated Kherson on November 11.
Photo: SBI