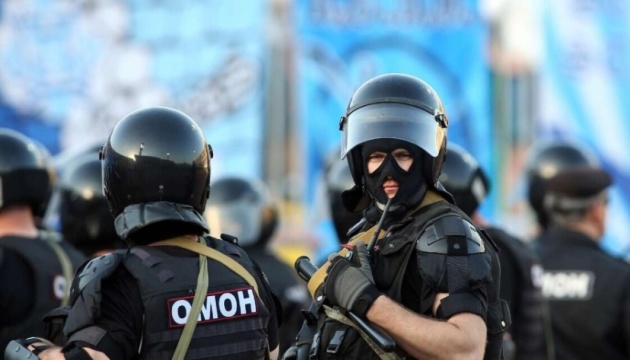 Russian riot police arrive in occupied Kherson region to carry out mobilization
The Russian invaders intend to carry out mobilization in the occupied territories of southern Ukraine.
For this purpose, they are already bringing in special units of the Russian Guard, Ukraine's National Resistance Center reported on Monday, November 28.
It is noted that OMON riot police units from Dagestan have already arrived in the left bank of Kherson region.
Together with them, employees of the military enlistment offices of the "LPR/DPR" were brought. According to the Center data, they stay in the village of Krasne, Kakhovka district.
"The occupiers do not conceal that the personnel will be involved in the illegal conscription of the region residents with Russian passports in December," the report reads.
However, it cannot be ruled out that all men, not only holders of Russian passports, will be called up.
The National Resistance Center urged residents of the temporarily occupied territories to leave the region and not become a resource for the enemy.
Earlier it was reported that the Russian Federation was preparing for another wave of mobilization but it would worsen the overall quality of the Russian troops redeployed to the front.
ol