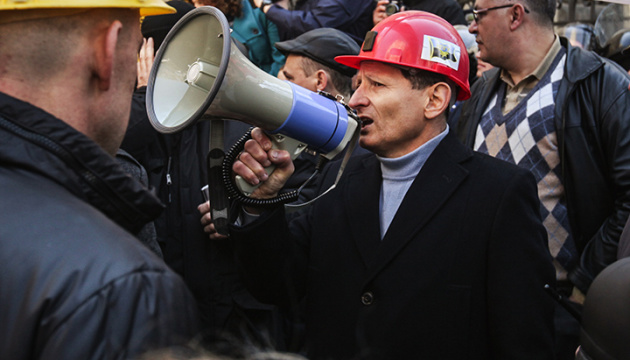 NABU puts MP Volynets on wanted list
The National Anti-corruption Bureau says People's Deputy of the Verkhovna Rada's 9th convocation Mykhailo Volynets, who is suspected of filing false information into the e-declaration register, has been declared wanted.
That's according to the Bureau's press service, Ukrinform reports.
The legislator's proceeds over 2020 that NABU is challenging are worth "almost UAH 1.79 million," the statement says.
The Bureau recalled that it had officially pressed charges against the lawmaker on November 17. The inquiry believes that in the declaration for 2020, the MP failed to report two vehicles that he used and which are owned by his close relatives, as well as the income of his common-law wife in the amount of almost UAH 95,000. In general, the amount of undeclared property is more than 786 times higher than the subsistence minimum for able-bodied persons.
Earlier, the Specialized Anti-corruption Office filed a lawsuit for civil confiscation of Volynets' assets. The law enforcers came to the conclusion that in 2020 the MP acquired a three-room apartment in Kyiv, while failing to report the origin of nearly UAH3 million for that purchase.
He did not have enough money for the purchase, given the size of the deputy's legal income. However, the High Anti-Corruption Court overruled the motion to seize the deputy's property. The judgment was upheld by the court's Appeals Chamber.