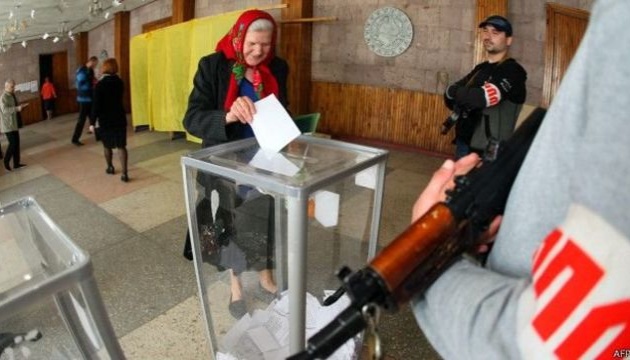 SBU identifies another 11 organizers of sham referendum in Russian-captured areas
The Security Service of Ukraine has identified 11 more organizers of the pseudo-referendum on accession to Russia held in the territories of Zaporizhia region temporarily captured by the Russian forces.
That's according to the SBU press service, Ukrinform reports.
Eleven enemy henchmen who participated in the organization of an illegal referendum in the Zaporizhia region were identified during the ongoing investigation.
The culprits were part of the "territorial election commissions" set up by the aggressor in Enerhodar, Melitopol, and Kamianets-Dniprovskyi.
Among the 11 exposed collaborators, four were in the "positions" of the so-called heads of "territorial election commissions."
It was they who organized the campaign in the said settlements in support of the sham plebiscite and called on people to cast ballots.
The facts of their assistance to Russian propagandists in the preparation of staged reports for the Kremlin's media resources have also been documented.
The attackers also collected personal data of local residents to compile "voter lists" and send them to the occupation administration.
Later, the enemy used these personal data to falsify the outcome of the sham vote.
The investigators pressed charges against the said individuals under part 5 Art. 111-1 (collaborative activity) of the Criminal Code of Ukraine.