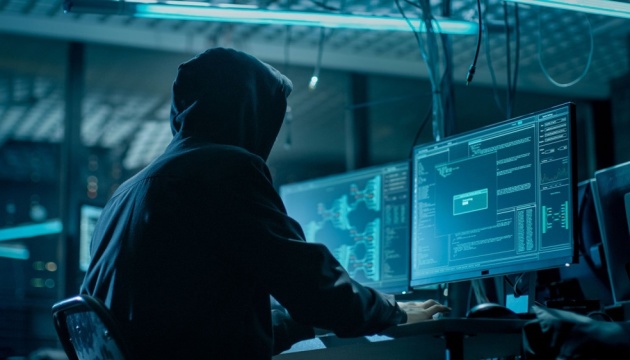 SBU identifies FSB hackers behind over 5,000 cyberattacks on Ukraine gov't agencies
Cyber security experts with the SBU Security Service of Ukraine have identified hackers from the notorious ARMAGEDON group, responsible for more than 5,000 cyberattacks on Ukrainian government bodies and critical infrastructure facilities.
It has been established that the group is part of the FSB security service operating from the occupied Crimea, as well as traitors who sided with the enemy during the occupation of the peninsula in 2014, the SBU press center reported, according to Ukrinform.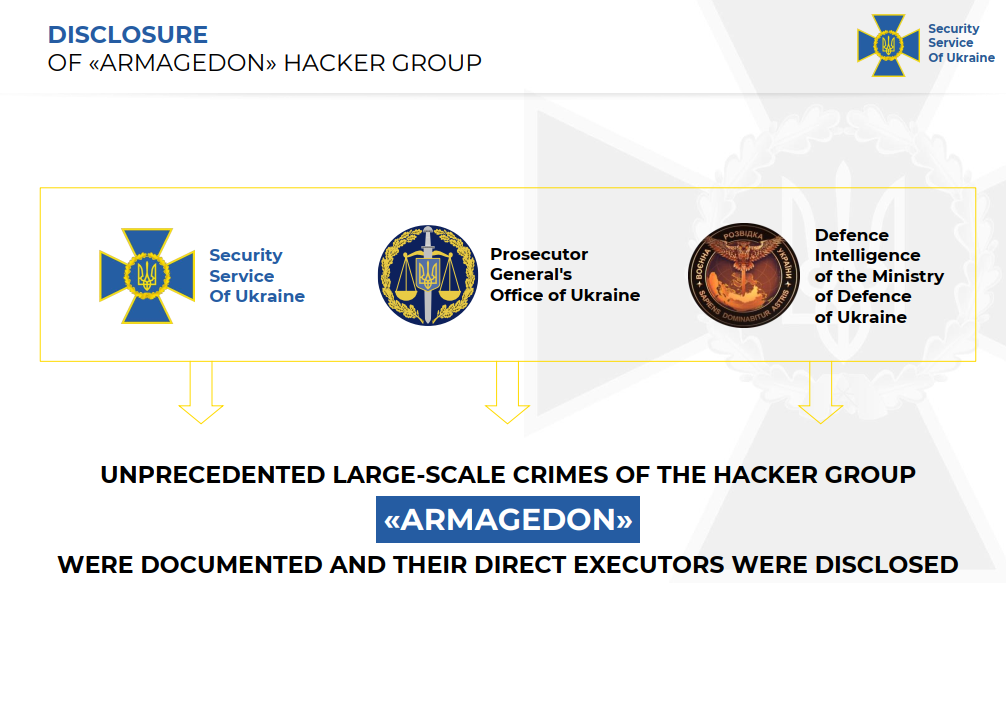 The Ukrainian security agency revealed the identities of the culprits, obtained incontrovertible evidence of their illegal activity, including intercepted phone calls – despite the fact that the ring employed the FSB-produced malware, as well as means of online anonymization.
Currently, five members of the criminal group were charged with high treason under Art. 111 of the Criminal Code of Ukraine.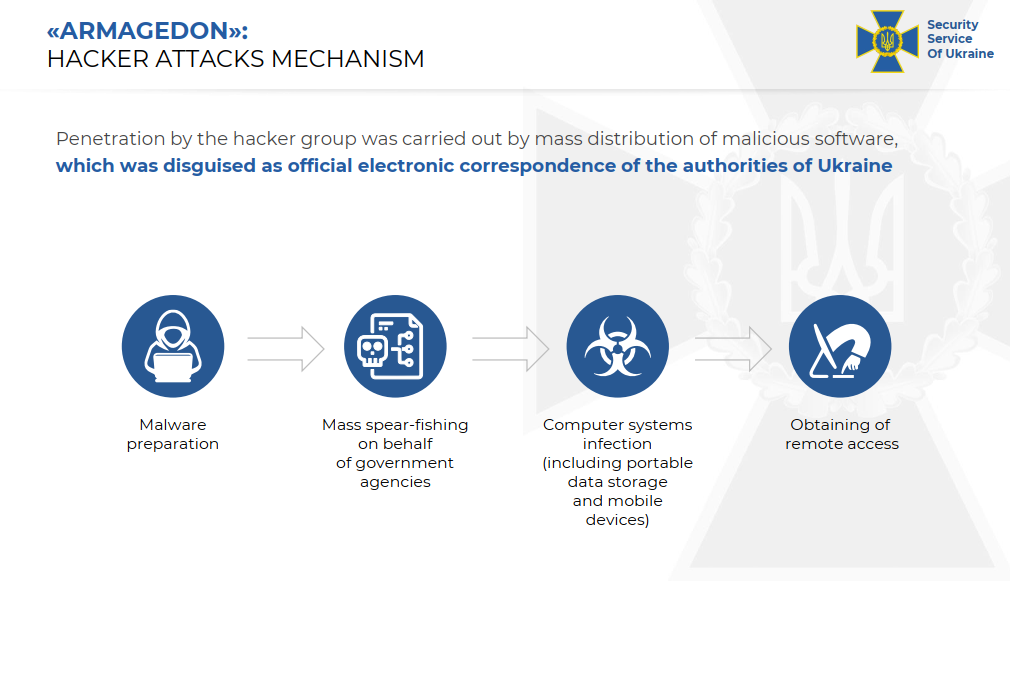 According to information available to the SBU, the ARMAGEDON hacker group is a special FSB project, whose primary target was Ukraine. Its work was coordinated by the FSB's 18th Center (Information Security Center), based in Moscow.
Since the onset of Russian aggression in 2014, the perpetrators have carried out more than 5,000 cyberattacks and pursued attempts to "infect" more than 1,500 government computer systems.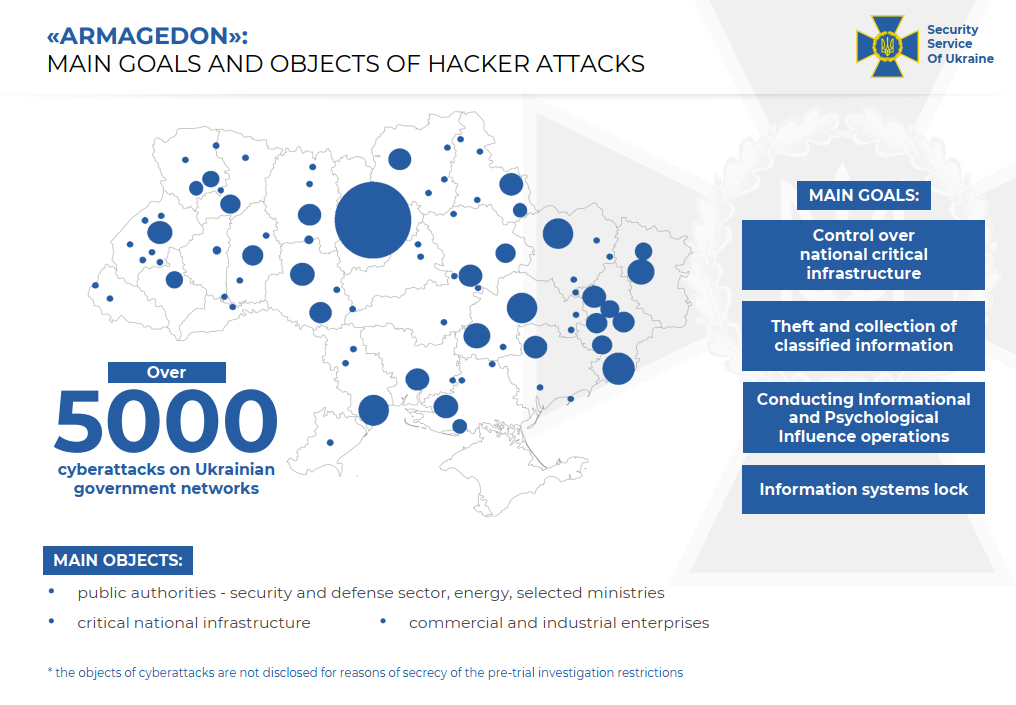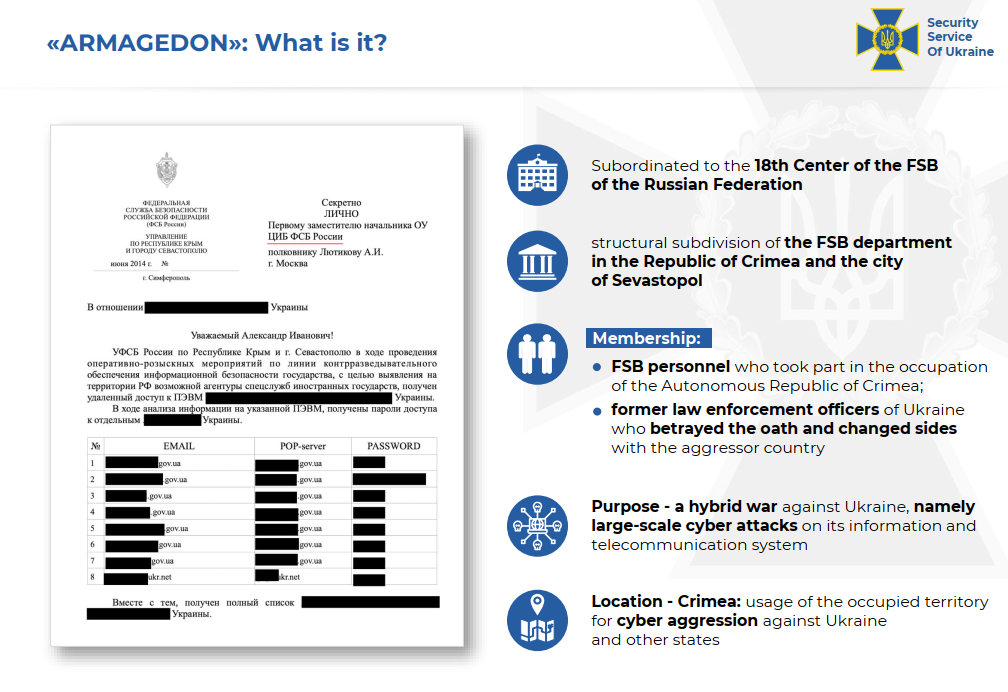 The FSB-run group's main goals were as follows:
Gaining control over critical infrastructure (power plants, heating and water supply systems);
Intelligence gathering on security, defense, as well as the operations of government agencies;
Conducting psy-ops; and
Blocking information systems.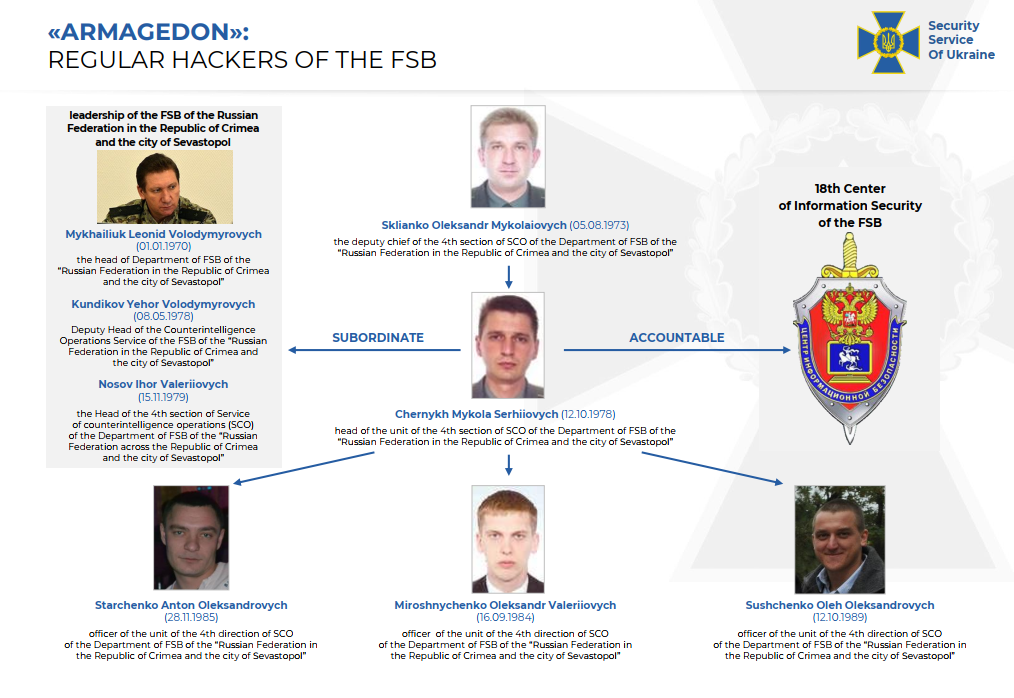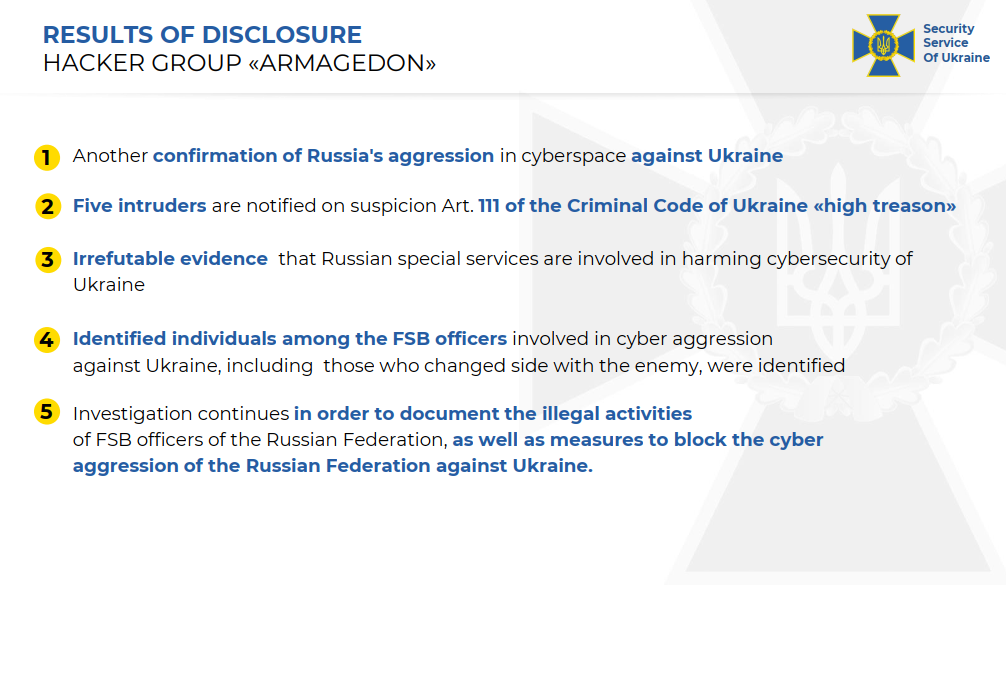 Further inquiry, including forensic examinations, is underway to bring the FSB operatives to justice on the charges of espionage, unauthorized interference with the computer systems, and creation of malicious software or hardware.
The investigation involved the SBU Department of Cyber Security and the Main Intelligence Directorate of the Ministry of Defense, operating under the procedural guidance of the Office of the Prosecutor General.
im