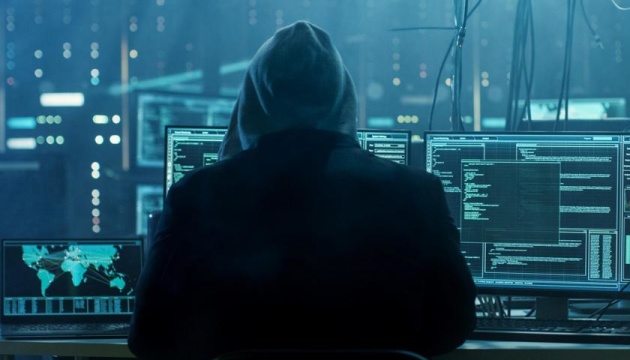 SBU neutralizes 65,000 bots across social networks in 2021
Since year-start, SBU cyber experts have blocked operations of 12 "bot farms" with a capacity of over 65,000 accounts, through which anti-Ukrainian, anti-vaccine, and other destructive content was circulated across social media.
That's according to the SBU press center, Ukrinform reports.
More than 1,200 cyberattacks and cyber incidents have been prevented from affecting critical infrastructure. According to the SBU, 427 criminal proceedings have been launched to protect national cybersecurity. Sixty-two perpetrators have already been prosecuted.
"Among the massive operations exposed by the SBU cyber department was the blocking of the activity of a transnational hacker group who 'penetrated' more than 150 companies in Europe and the United States with their malicious software Egregor and Maze. They have inflicted losses amounting to over $80 million," the SBU said.
In addition, a large-scale criminal scheme involving the illegal issue of seafarers' permits has been blocked. Due to unauthorized meddling in the relevant State Register, the culprits were making more than $150 million each year in unlawful proceeds.
The SBU has been actively repelling the spread of fake news and pro-Russian propaganda. Throughout the reporting period, 36 criminal proceedings under Art. 109 (actions aimed at forcible change or overthrow of the constitutional order or the seizure of state power) and Art. 110 (encroachment on the territorial integrity and inviolability of Ukraine) of the Criminal Code were opened, while 23 individuals were convicted.
SBU cyber department has revealed and neutralized a large-scale network engaged in intelligence and subversive activity orchestrated by Russian secret services. The aggressor power recruited Ukrainian citizens into creating and managing a number of politically charged Telegram channels on Telegram.
It is noted that the SBU cyber experts also exposed a network of human assets handled from Russia and operating in Dnipropetrovsk, Kherson, Poltava, and Zakarpattia regions, inciting netizens to take part in riots.
A total of 83 foreign nationals involved in separatist propaganda online have been banned from entering the country.
According to the SBU Cyber ​​Security Department, motions have been filed with the National Security and Defense Council to impose sanctions on 187 individuals and legal entities.
Also, as per an NSDC decision, operations of 500 websites were restricted for circulating "destructive" reports calling for violations of constitutional order and territorial integrity. The operations were banned of 81 software developers and suppliers of computer equipment from the aggressor state who acted to the detriment of national interests.
The SBU has also blocked three electronic payment systems and 29 affiliated companies, all used to finance terrorism-related activity.
As Ukrinform reported earlier, in October, SBU cyber experts exposed and blocked a money-laundering scheme utilized by international hacker groups. According to the inquiry, operating anonymously across Darknet, the criminal group exploited an extensive network of fictitious persons and financial services, conducting complex transactions to launder criminal proceeds of cybercriminals.
im