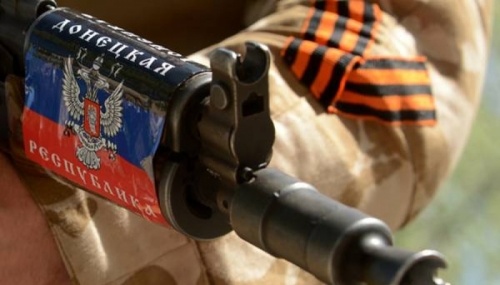 Three convicted Ukrainian citizens killed in penal colony in 'DPR'
Three convicted Ukrainian citizens were killed in the occupied territory, in the penal colony of the so-called "Donetsk People's Republic" ("DPR").
"According to reliable information, three citizens of Ukraine were killed in one of the colonies of the so-called 'DPR' on August 6. All of them had been convicted before the war and were serving their sentences in the uncontrolled territory. It is impossible to say exactly why they were killed. Even if it was a riot in the colony or a brawl among convicts, that must have been prevented," adviser to the head of the Ukrainian delegation to the Trilateral Contact Group Haide Rizayeva told Ukrinform on August 9.
The Ukrainians were killed in the Kirovske colony No. 33.
According to Rizayeva, one of the three killed citizens was Yevhen Sotnikov, the champion of Ukraine, judoka from Zaporizhzhia, previously convicted of murdering an 18-year-old boy. The name of another killed convict was also established, while nothing is known about the third.
"The name of another killed person is Oleksandr Davydov. His relatives living in Ukraine contacted me with a request to assist in transferring the body to our territory. And the trace of the third killed was lost somewhere in the intensive care unit of Donetsk. It is known that he had been taken to the intensive care unit, where he died a few hours later ... the information about him is carefully concealed ..." Rizayeva said.
Although the killings of Ukrainian convicts by the armed formations of "DPR" and "LPR" are illegal, there is no possibility to control or react in a timely manner to the incidents taking place in the occupied territories, she noted.
ol