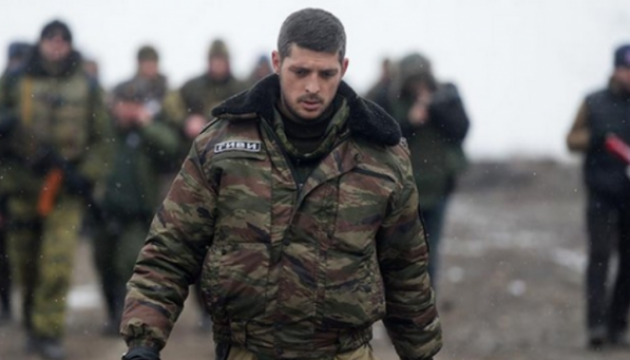 'DPR' militant commander aka Givi killed in Donetsk
Mikhail Tolstykh aka Givi, commander of the "Somali" militant battalion of the Donetsk People's Republic (DPR), was killed on Wednesday.
Journalist Yuri Butusov posted this on Facebook.
Later, the information was confirmed by Head of the National Police department in Donetsk region Vyacheslav Abroskin.
Givi was reportedly killed by RPO-A Shmel portable rocket launcher.
The militant became widely known by tortures and executions of Ukrainian civilians and prisoners of war. He and his battalion took part in the battles near Avdiivka, violated the ceasefire regime and Minsk peace agreements.
ol