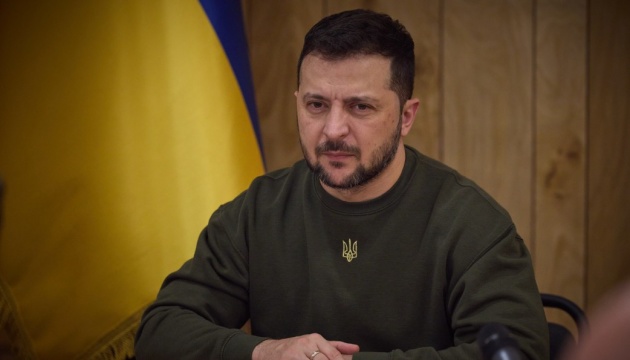 Zelensky announces new military aid package from U.S.
Ukrainian President Volodymyr Zelensky has announced a new military aid package from the United States after meeting with U.S. Defense Secretary Lloyd Austin and NATO's Supreme Allied Commander Europe Christopher Cavoli.
He said this in a daily video address, according to an Ukrinform correspondent.
"We discussed the situation on the battlefield and its prospects – how we can enhance both our defense and our advancement. There is a new defense package for our country from the United States. I am grateful for it. In particular, there will be more artillery – shells that are needed right now," Zelensky said.
According to him, Ukraine's actions in the Black Sea and the protection of a Ukrainian export corridor were discussed at the meeting.
"Freedom of navigation is a fundamental value for the entire world, and Ukraine has proven here in the Black Sea that we are capable of driving the aggressor out of the water area that it wanted so badly to make dead," Zelensky said.
He also spoke about several "important meetings" held on Monday.
"The first one was about planning our international communication for the coming weeks. There will be relevant events. I also held meetings with the heads of the intelligence services – both the Main Intelligence Directorate and the Foreign Intelligence Service of Ukraine. Both are working efficiently, and I am grateful for that," Zelensky said.
The president thanked everyone who is helping Ukraine.
"I thank everyone whose job is to make Ukraine, our people, and our children more secure. And I thank every Ukrainian soldier, every sergeant, every officer of the Defense and Security Forces of Ukraine, everyone who defends the state and truly cares about human life!" he said.