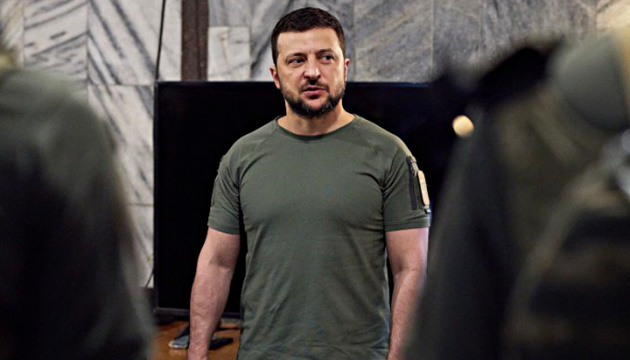 President: Ukrainians are doing everything to make this the last war in Europe and world
Ukrainians are doing everything possible to make the current war the last in Europe and the world, continuing step by step to push the Russian army out of our land.
"It should be understood that Ukrainians are doing everything to make this the last war in Europe and in the world. And this is why we are fighting – for the sake of respect for international law, human rights, sovereignty, territorial integrity, respect for life," Zelensky told Sky TG24 in an interview.
The Head of State emphasized that the world cannot get tired of helping Ukraine, because our country is repelling the Russian aggressor.
"Of course, everyone wants swift developments on the battlefield, but it happens differently. The full-scale war has been ongoing for the second year in a row. Everyone is getting tired: the land itself is getting tired, people are getting tired - it's obvious," Zelensky said.
The President stressed that the Ukrainians are highly motivated. "We are going to defeat the enemy. The initiative is now in our hands. Even if it's slow, but every day we are driving Russia out of our land step by step," he said.
At the same time, Zelensky noted that the Ukrainian military has to overcome a number of difficulties at the front: densely mined areas, shortage of weapons and ammunition, lack of air defense systems.
"Winter is coming. This is another challenge for all our citizens: our civilians and our warriors. We must go through this winter with dignity, without losing the initiative we have on the battlefield," the Head of State emphasized.