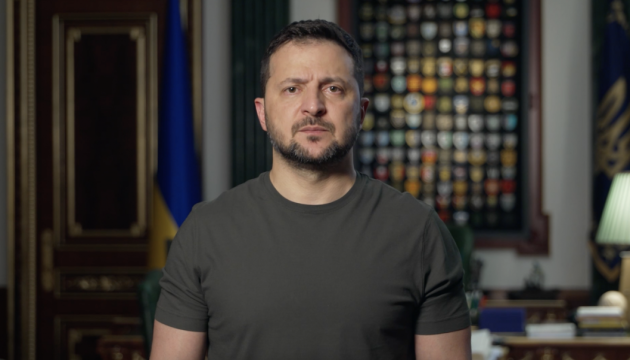 Zelensky: Any pause in provision of military aid to Ukraine means help to aggressor
President Volodymyr Zelensky is convinced that Ukraine will be able to retain support from the United States and Europe as any pauses and delays in military aid could play into the aggressor's hand.
"The United States is one of the leaders in helping and supporting Ukraine, in protecting democracy. I feel that there is support in the United States. I know that there is one hundred percent support from the White House, there is great support in the Congress – it's really powerful, bipartisan," Zelensky told Sky TG24 in an interview.
The President is convinced that today Russia is weaker than at the beginning of the full-scale invasion of Ukraine, so pausing the support for our country or freezing the conflict again in some way means giving Russia the opportunity to rally forces and helping the aggressor.
"This is not about not helping Ukraine and complicating our offensive or defensive actions. No, it is not. Any pauses today are a help exclusively to the Russian Federation," the Head of State said.
Zelensky emphasized that he is personally grateful to the President of the United States and the leaders of almost all European countries who are on the side of Ukraine today.
"We will do everything not to lose it," he said.
In addition, the Head of State emphasized that today the protection of human rights and life in Ukraine is also the protection of human rights and life in other countries, primarily in Europe and the United States. Because if the Russian aggression in Ukraine is not stopped, it will spread throughout the world.
"And then the war will be costly. And not only in money, but above all in the loss of people, independence and freedom," Zelensky emphasized.
As reported, President of Ukraine Volodymyr Zelensky said that the authorities would actively work with partners in the coming weeks to ensure that the Ukrainian military had more weapons and ammunition, including air defense equipment.