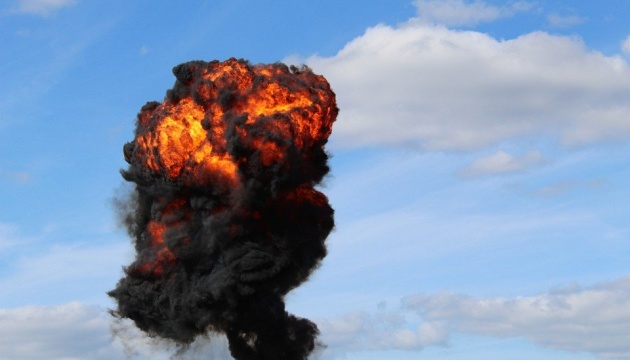 Ukrainian forces destroy Russia's Borisoglebsk-2 EW system in Donetsk region
The Ukrainian Armed Forces have destroyed a Russian RB-301B Borisoglebsk-2 electronic warfare system near Novopetrykivka, Donetsk region.
The Rocket Forces and Artillery of the Ukrainian Ground Forces published a respective video on Facebook, Ukrinform reports.
According to the post, this is the first documented case of the destruction of the Borisoglebsk during the war. Earlier, Ukrainian defenders managed to capture such a system as a trophy.
Video: Operativno ZSU