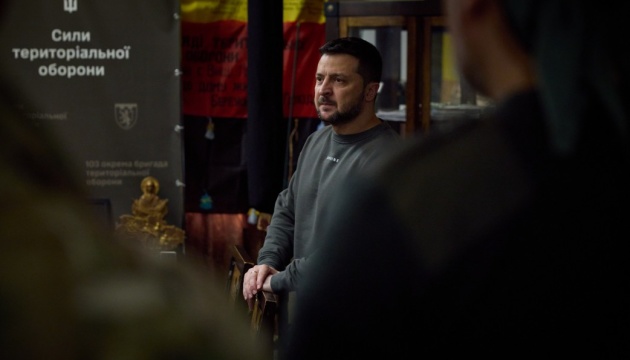 More weapons and ammunition: Zelensky announces further work with partners
President of Ukraine Volodymyr Zelensky said that the Ukrainian authorities would actively work with partners in the coming weeks to ensure that the Ukrainian military has more weapons and ammunition, including air defense systems.
"In the coming weeks, we will be working very actively with our partners to ensure that our warriors have more weapons and ammunition, particularly air defense – this is most important," the Head of State said in his evening address.
As Zelensky noted, tomorrow he expects a detailed report on the restoration projects from the government officials. Separate instructions were also given to the military, he added.
The President also said that he had talked with the commanders of battalions during the trip to Kharkiv region about specific needs of the units – weapons, provision and staffing. "There are things that need to be done, in particular, to ensure that our brigades have greater motivation and combat capabilities," he noted.
Zelensky also added he had the honor to award the service members who distinguished themselves – soldiers, sergeants, and officers.
"Different units, different combat paths, but equally strong Ukrainians! I am proud of all of them! It was a great pleasure to award our combat medics. Thank you all for protecting Ukraine, for confidence in Ukraine!" the President said.