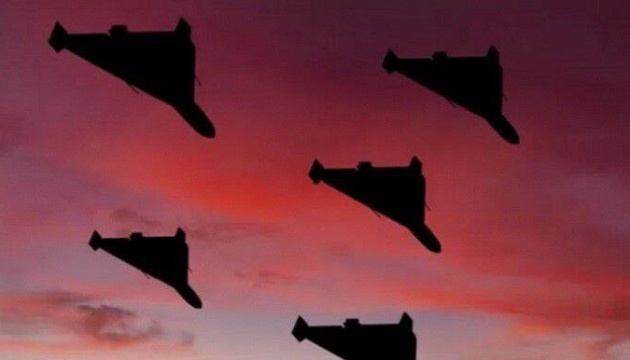 Russia launches several groups of kamikaze drones from Crimea - Ukraine's Air Force
The Ukraine Air Force has warned the population of the launch of several groups of Shahed one-way attack drones from the Chauda training ground in occupied Crimea.
That's according to a report delivered via Telegram, as seen by Ukrinform.
"The launch of several groups of "Shahed" strike UAVs from the area of the Chauda training ground (Crimea) was recorded by the enemy," the message reads.
The Air Force urges citizens to stay alert. "Whenever an air raid alert goes off, shelter immediately," the report reads.
As Ukrinform reported earlier, two Russian drones hit Nikopol and the Marhanets community in Dnipropetrovsk region.