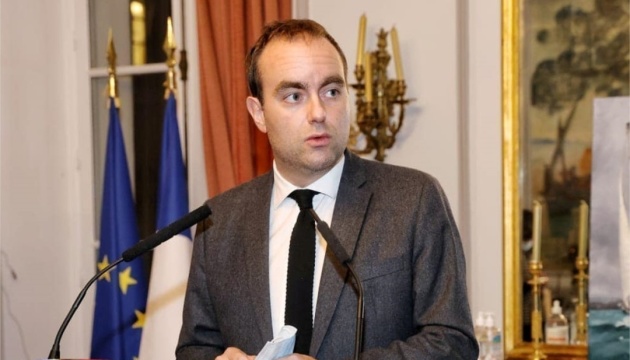 France wants to sell weapons to Ukraine, set up joint production – defense minister
France wants to position itself on the Ukrainian market more globally, not only donating old weapons and helping with air defense systems but also encouraging Ukrainians to place defense orders in France and setting up joint production.
French Defense Minister Sebastien Lecornu said this in an interview with France Info after his visit to Ukraine, Ukrinform reports.
"The war will last and the transfer of equipment within the French armed forces has limits by definition. Are we going to continue to do it? Yes, because thanks to our military programs, we are going to withdraw lots of old equipment from the French army - in favor of much newer equipment - which we will be able to give to Ukraine, and to other partner countries. However, if we want to hold out, we must be able to directly 'connect' French industrialists to the Ukrainian army," Lecornu said.
That is why about 20 French arms manufacturers took part in the first arms forum organized by Ukraine since the beginning of the war, he said. It was important for them to meet with Ukrainian companies that could be subcontractors of French manufacturers, he added.
Lecornu said that France also plans to enter the mine clearance market.
"Tomorrow, once the war is over, in order to resume activity in this large agricultural country, you will need to be able to clear mines. This means that there is a market for mine clearance and France has particular expertise. You have in this delegation a French industrialist who produces land drones, some sort of robots, which are capable of advancing on the battlefield and clearing mines while protecting the mine clearer," he said.
On Thursday, September 28, Ukrainian President Volodymyr Zelensky and Minister of the Armed Forces of France Sebastien Lecornu discussed the possibility of joint production of "certain types of weapons" and the strengthening of Ukrainian air defenses.
Photo: Sebastien Lecornu / Facebook