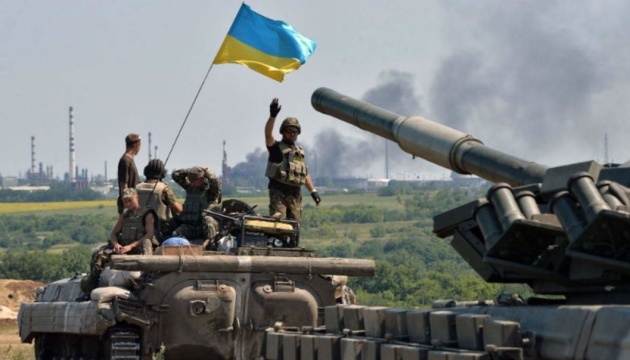 Ukraine's forces advance on Donetsk axis - Zelensky
Ukraine's Defense forces are advancing in the Donetsk direction.
That's according to President Volodymyr Zelensky, who delivered the news via Telegram following a conference meeting with military officials.
"A daily conference call. I heard reports on the battlefield developments, supply of equipment and ammunition, and intelligence data. There is our advance in the Donetsk direction. There are other ideas that are being implemented," the head of state said.
He also received a report on the situation in Kherson region, stressing that the enemy forces continue to terrorize the territories they can reach with their strikes.
The president said that in the last day alone, the Russians fired 26 anti-tank missiles at Kherson region, where the consequences of the hits are being eliminated and civilians are receiving assistance.
Zelensky instructed officials to find additional solutions to stop Russian terror.
He also praised the security operatives with the SBU who detained enemy spotters believed to have helped Russians find targets for the missile strike on Kyiv a week ago.
"This is a good signal to all traitors: retribution will come," the president emphasized.
As reported, Ukraine's Defense Forces remain on the defensive in the east and south of Ukraine, while pursuing an offensive operation in the Melitopol direction and offensive efforts in the Bakhmut direction.