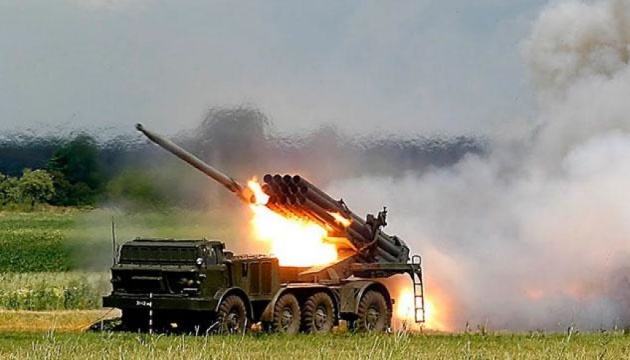 Russia shells Marhanets community in Dnipropetrovsk region
On Sunday afternoon, Russian troops shelled the Marhanets community of Dnipropetrovsk region's Nikopol district, employing artillery. No casualties were reported in the area.
That's according to Serhiy Lysak, head of the Dnipropetrovsk Regional Military Administration, Ukrinform reports.
"In the afternoon, the Russians attacked the Nikopol district. Enemy artillery hit the Marhanets community. Layers of dry grass caught fire, which was quickly put out by firefighters. The consequences of the strike are being clarified. The main thing is that no one was injured," he said.
As Ukrinform reported earlier, the Russians shelled the Nikopol district overnight Sunday, seriously wounding a local man, 25.