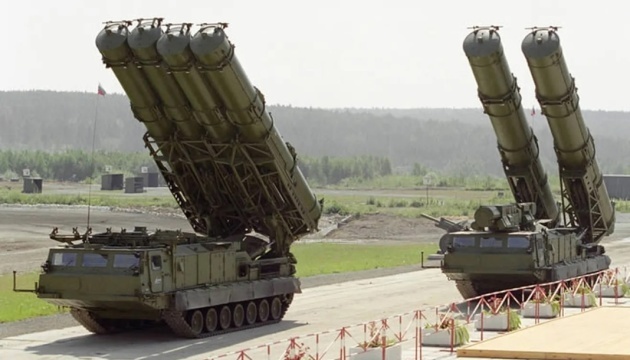 Russian air defenses unable to deal with Western-made cruise missiles - Air Force spox
Russian air defense cannot cope with the Ukrainian strikes involving Western-made cruise missiles.
The spokesman for the Air Force, Yuriy Ihnat, commented on the issue on the air of the national telethon, Ukrinform reports.
"We've received weapons we'd been waiting for so much. These are cruise missiles. The enemy can't shoot down these missiles despite having great anti-aircraft defense there, which has 'no analogues'. Presumably, they do down some of them but, as we can see, our missiles penetrate their defenses, and Crimea, which is heavily armed with air defense systems, cannot cope with Western-made cruise missiles," he said.
According to him, that is why Ukraine expects more such missiles from the West – specifically German, French, and British ones. "And the American ATACMS are already ballistic missiles – they will help us significantly change the situation at the front. And with the arrival of Western-made warplanes, it will be a completely different story," Ihnat said.
Separately, the spokesman for the Air Force said Russia would continue launching Kalibr sea-based cruise missiles at Ukraine.
Kalibrs can fly quite far, more than 2,000 km, therefore the fact that Russia moves its warships farther from Crimea does not change the situation for Ukraine.
Ihnat said that Russian missile carriers must be destroyed, adding that this will eventually happen.
"There is news that Germany will also hand over sea surface drones, and that other weapons will arrive, too. And best of all are our Neptune missiles, which perform quite effectively. And Harpoon-carrying F-16s appear, Russian ships will have nothing to do in the Black Sea at all," the spokesman for the Air Force believes.
Answering the question about the F-16s, he noted that the range of countries participating in the aviation coalition is growing, and, accordingly, the capacity and opportunities for pilot training are increasing for Ukraine.
"A large group of military engineers is also already training in parallel lines with our pilots in the countries that have joined the aviation coalition. This is a huge painstaking work, and it must proceed at an accelerated pace because there is no other way out. The sooner these warplanes are delivered, the sooner the situation at the front will change," Ihnat is convinced.
According to the official, Ukrainian pilots are undergoing these trainings without delay.
"The USA is joining, too, and this is a very serious step because the USA is the manufacturer of F-16s and the best base is located there. If they are already taking on the task of training our crews, then this will be a really serious step on the way to the F-16s," said the spokesman.
As reported, Ihnat said the Russians were increasing the production of one-way attack UAVs.