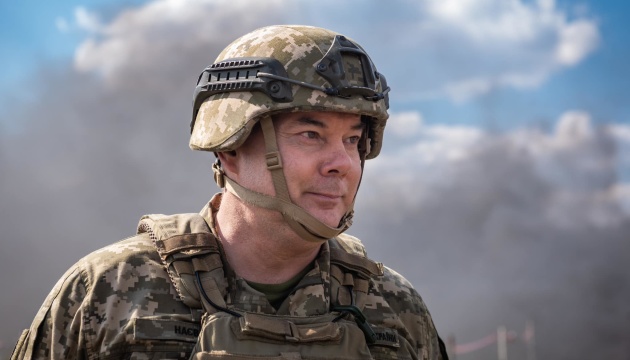 Nayev shows how Defense Forces strengthening border protection
All the necessary measures are being taken at the state border of Ukraine to improve defense capabilities in order to always be ready to act adequately in response to hostile intentions.
The Commander of the Joint Forces of the Armed Forces of Ukraine Serhiy Nayev said this on Telegram, Ukrinform reported.
"During this week, more than 3,000 meters of foxholes and trenches were dug, about 2,500 meters of anti-tank ditch were dug, and more than 2,000 corresponding mines were laid. We will continue this work to improve our defense capabilities so that in case of emergency we are always ready to adequately respond to enemy intentions," Nayev said.
As reported, Ukraine's Defense Forces are increasing their vigilance in connection with military exercises taking place in Belarus.