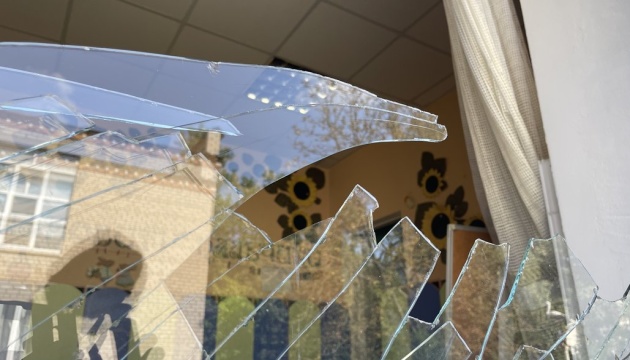 In one day, Russians launch 14 guided bombs on right bank of Kherson region
Russians are actively using aviation to strike the right bank of the Dnipro River in southern Ukraine, having launched 14 anti-aircraft missiles at the Beryslav district of the Kherson region over the last day.
Natalia Humeniuk, head of the joint press center of the Operational Command South, said this on the air of the telethon 'United News', Ukrinform reported.
"The enemy's activity on the right bank is extraordinary, with an emphasis on aviation. Over the past 24 hours, 14 CABMs with a capacity of 500 kg of trotyl equivalent were used in the Beryslav district. This is a scorched earth tactic used by the enemy against civilians," emphasized Humeniuk.
As reported, according to the General Staff of the Armed Forces of Ukraine, 26 combat engagements took place on the frontline over the past day, and Ukrainian aviation conducted 16 strikes on enemy positions.