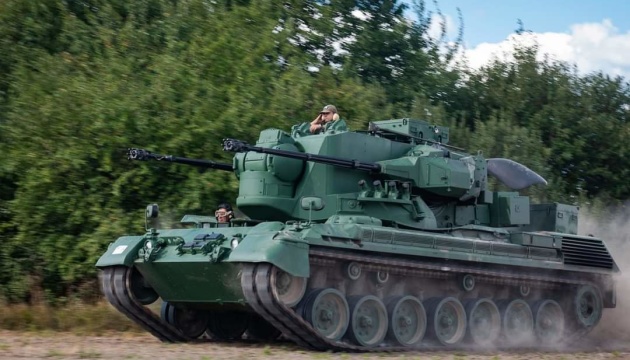 Ukrainian forces moving forward in Tavria sector – military spox
Ukraine's defense forces are moving forward in the Melitopol sector, and they also hold the initiative in the Avdiivka and Shakhtarske sectors.
Colonel Oleksandr Shtupun, spokesperson for the defense forces of the Tavria sector, said this on Ukrainian television, Ukrinform reports.
"In the last 24 hours, the enemy carried out 21 airstrikes, most of them recorded in the Zaporizhzhia sector. The occupiers also fired 792 artillery shells. In total, in the area of responsibility of the Tavria operational-strategic group, particularly in the Marinka sector, the enemy carried out 13 unsuccessful attacks in the past day. On the Avdiivka and Shakhtarske axis, our soldiers hold the initiative and continue to destroy the enemy in the depth of their defense," he said.
He also added that an offensive operation was underway in the Melitopol sector, with Ukrainian units inflicting significant losses on the occupiers' personnel and equipment. According to him, enemy attacks were repelled near Robotyne, Zaporizhzhia region. There, too, the occupiers suffer significant losses.
"In total, Ukrainian rocket and artillery units carried out 930 fire missions in the Tavria sector in the past day. The enemy lost 256 soldiers, and two occupiers were captured. Ukrainian defenders destroyed 39 pieces of military equipment, including a tank, three armored fighting vehicles, six artillery systems, a multiple rocket launcher, 13 UAVs, 13 vehicles and two units of expensive enemy equipment," Shtupun said.
Also, according to him, two enemy ammunition depots were destroyed.
Stupun said the enemy is moving its forces, replenishing losses and trying to attack. At the same time, Ukraine's defense forces are consolidating their positions and preparing to advance further.