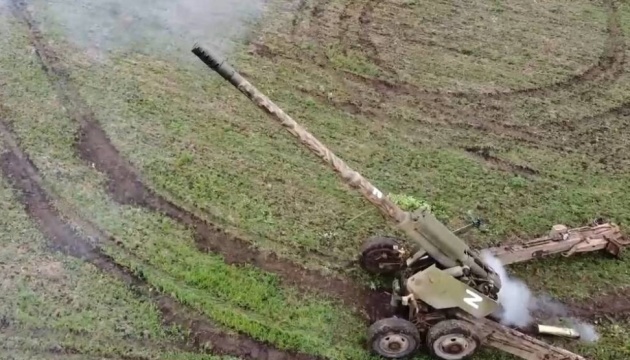 Ukrainian Armed Forces destroy a camouflaged Russian 'Giatsint-B' cannon
The Ukrainian Armed Forces have destroyed a Russian 'Giatsint-B' cannon.
General Oleksandr Tarnavsky, commander of the Tavria operational and strategic group of troops, reported this on Telegram and posted a video, Ukrinform reported.
"Artillerymen of the Marines of the Ukrainian Navy discovered and destroyed a camouflaged 152-mm gun 2A36 'Giatsint-B' ," Tarnavsky said.
As reported, the Ukrainian Defense Forces eliminated about 274,470 Russian aggressors from February 24, 2022, to September 21, 2023, and another 490 people over the past day.