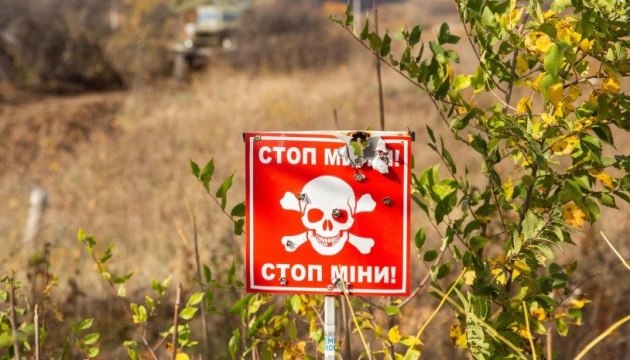 More than 5 million Ukrainians live in mine-contaminated areas
Since the beginning of Russia's full-scale invasion, the area of Ukrainian territory contaminated by mines and explosive devices has increased to 174,000 square kilometers. More than five million Ukrainians live in these areas.
According to Ukrinform, this was reported by Oleh Shuvarsky, Head of the Mine Action Department of the Main Directorate of Mine Action, Civil Protection and Environmental Safety of the Ministry of Defense, during a briefing on "Mechanized demining equipment: types, use, effectiveness, steps to increase the national potential of mine action vehicles".
"Since the beginning of the full-scale invasion of Russia, the area of potentially contaminated territories that need to be surveyed for risks from mines and explosive devices has amounted to about 174,000 km2. Today, Ukraine is one of the most mine-contaminated countries in the world. More than five million Ukrainians live in contaminated areas and are exposed to the mine threat every day," emphasized Shuvarsky.
According to him, Ukraine's pollution situation is a challenge that European countries have not faced since World War II.
As Ukrinform reported, according to the State Emergency Service, the objective timing of demining the entire territory of Ukraine can be predicted only after the end of the war, but the priority demining, in particular of agricultural land, can be carried out within five years.