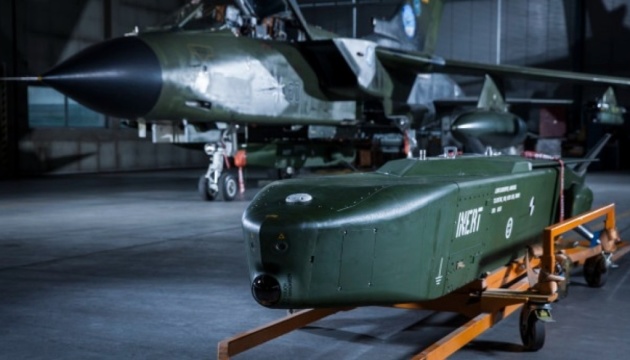 Delays with Taurus supply to Ukraine enables Russia to tailor defenses - German MP
Overly long discussions on providing Ukraine with long-range Taurus cruise missiles allow Russia to prepare and strengthen its defenses to a certain extent.
That's according to Marie-Agnes Strack-Zimmermann, head of the Bundestag defense committee, who pointed out the threat on the air of Welt TV, Ukrinform reports.
"The bad thing about the long discussion is that the Russians are not waiting idly, they are strengthening their defenses, in particular, adapting to the fact that the Ukrainian forces will be able to use such weapons, so they use this time to dig in deeper," the politician said.
She expressed hope that "something might happen" during the UN General Assembly, set to be attended by President of Ukraine Volodymyr Zelensky, who also has scheduled meetings in Washington. The MP hopes the Americans, who "take two steps forward and one step back" will agree to send Ukraine their own long-range missiles.
"If they do, I'm optimistic that the Taurus will be handed over," Strack-Zimmermann said.
She recalled that the missile issue has been under scrutiny since April. Ukraine has good reasons to ask for such missiles, because the Taurus is incredibly effective. "With their help, the Ukrainian Armed Forces will be able to hit military targets and interrupt Russian military supply chains. But before that, Ukrainian soldiers have to learn how to accurately program missiles, which is not as simple as it might seem to people "who play computer games a lot."
The deputy agrees that the issues regarding the provision of each system should be checked and agreed upon, "but not for five months." In the opinion of the defense committee chair, it is to some extent "about not trusting Ukraine", although the nation has proven over these months that it is an absolutely reliable partner.
At the same time, Strack-Zimmermann noted that "international law allows striking Russian positions, from where missiles are launched at Ukraine, on Russian soil."
"We in Europe should do much more," the deputy concluded.
Marie-Agnes Strack-Zimmermann, a member of the Liberal Party, has been in favor of speeding up the handover of weapons to Ukraine since the outset of the war. Recently, along her two colleagues in the Bundestag from different parties, she signed an open letter to the chancellor demanding that the decision on Taurus missiles be approved as soon as possible.
As reported, Germany's Minister of Foreign Affairs Annalena Baerbock said she was fully aware of Ukraine's need for long-range missiles, adding that the issue of their transfer is anything but simple.