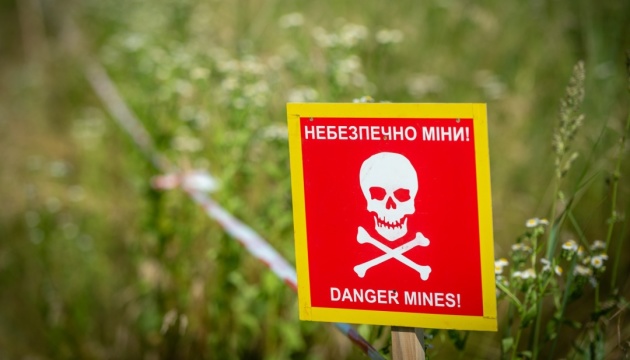 Ukraine's military bomb squads upgrade demining system
The Defense Ministry's State Special Transport Service experts improved the mobility of the demining system they have in service by placing it on chassis.
That's according to the agency's press service, Ukrinform reports.
In order to create passages through enemy minefields, the assault units of the State Special Transport Service modernized the demining installation, putting it on a wheeled base. This allowed for improving the system's mobility and reducing the time to put it into a combat position, according to the report.
"The unit has already passed a successful test and is ready to perform on the front line," the agency said.
As Ukrinform reported earlier, sappers with the State Emergency Service are undergoing training to master the Digger D-250 demining machine.