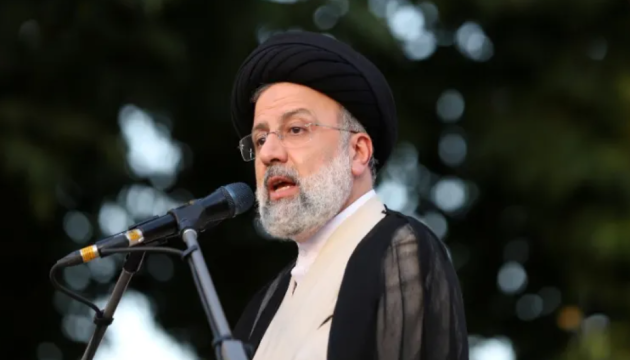 Iran's president denies sending drones and other weapons to Russia
Iran's president has denied allegations that his country sent drones and other weapons to Russia for use in the war against Ukraine and helped Russia build a UAV factory.
This is reported by the Associated Press, Ukrinform reported.
"We are against the war in Ukraine," President Ebrahim Raisi said as he met with media executives on the sidelines of the world's premier global conference, the high-level leaders' meeting at the U.N. General Assembly.
Raisi acknowledged that Iran and Russia have long had strong ties, including defense cooperation. But he denied sending weapons to Moscow since the war began.
U.S. and European officials say the sheer number of Iranian drones being used in the war in Ukraine shows that the flow of such weapons has not only continued but intensified after hostilities began.
"If they have a document that Iran gave weapons or drones to the Russians after the war," he said, then they should produce it.
As reported, Iran intends to transfer short- and long-range missiles to Russia in addition to the UAVs that Tehran sold to Moscow for the war in Ukraine. This was announced by the director of Israeli intelligence Mossad David Barnea.