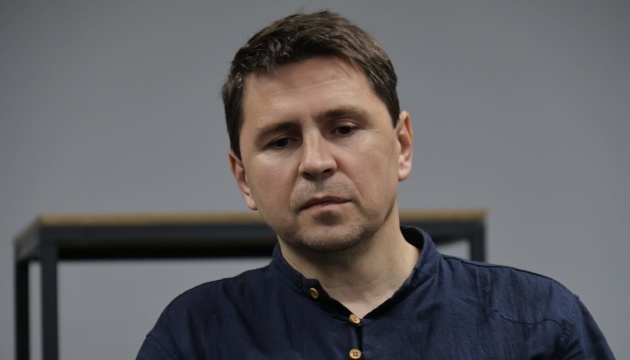 Podolyak names reasons for optimism in war with Russia
Ukraine's counteroffensive agains Russian forces has been a success.
Mykhailo Podolyak, advisor to the head of the Presidential Office, said this in an interview with CNN, Ukrinform reported.
"The initiative is entirely with Ukraine," Podolyak said.
He cited having broken through Russian's first line of defense as a reason of optimism in Ukraine's fight against the Kremlin -- a military power that, Podolyak explained, "everyone was afraid of" before Moscow's full-scale invasion.
"Even Russian officials like Putin say that they are repelling Ukraine's offensive operations. They don't talk about their counteroffensive, they only talk about Russia's defensive war", he noted.
Podolyak added that Ukraine was preparing to fight to liberate Crimea, which was annexed by Russia in violation of international law in 2014.