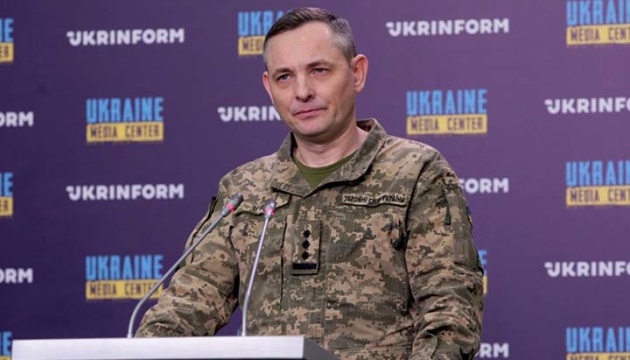 In overnight missile attack, Russians deploy "unprecedented" number of aircraft - Air Force spox
During the latest combined missile and drone attack on Ukraine in the early hours of Monday, September 18, Russia used an unprecedented number of aircraft.
That's according to Yuriy Ihnat, the spokesman for the Ukrainian Air Force, who spoke on the air of the national telethon, Ukrinform reports.
"There was such an unprecedented number of warplanes involved. Several dozens of aircraft were in the airspace, precisely in the night hours, which is unusual. These were both drones and tactical aviation, which attacked Ukraine jointly as cruise missiles and Shaheds where launched. Air Force activity was intense," said Ihnat.
At the same time, he noted that Ukraine should build up not only its own attack UAVs capabilities, but also air defenses. In particular, Ukraine needs F-16 aircraft, which would not be inferior in terms of tactical and technical features to Russian warplanes.
"This weaponry is effective – it works. That is why the production of drones of various types is seriously increasing in Ukraine," Ihnat added.
As reported, Ukraine intercepted 18 of 24 incoming one-way attack drones of the Shahed-136/131 type and all 17 missiles of the Kh-101/Kh-555/Kh-55 types launched by Russia overnight Monday.