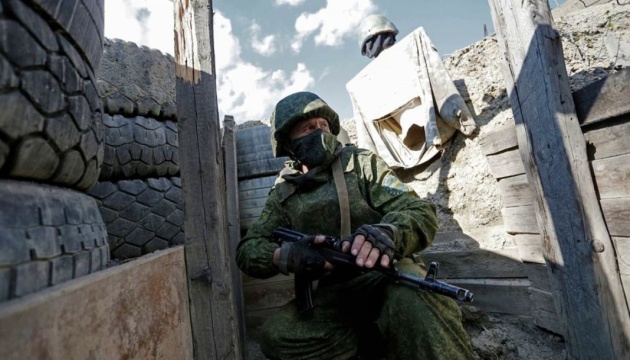 Russia reinforces defences around Zaporizhzhia region's Tokmak – UK intel
In recent days, Russian troops have likely reinforced their defences around the temporarily occupied town of Tokmak in southern Ukraine, which is approximately 16 kilometres behind the current front line.
The relevant statement was made by the Ministry of Defence of the United Kingdom on the social media platform X, referring to the latest Defence Intelligence update, an Ukrinform correspondent reports.
"Russia is likely deploying additional checkpoints, 'hedgehog' anti-tank defences and digging new trenches in the area, which is held by its 58th Combined Arms Army. Tokmak is preparing to become a lynchpin of Russia's second main line of defences," the report states.
According to the analysts, improvements to Tokmak's defences likely indicate Russia's growing concern about Ukrainian tactical penetrations of the first main defensive line to the north of the Zaporizhzhia region.