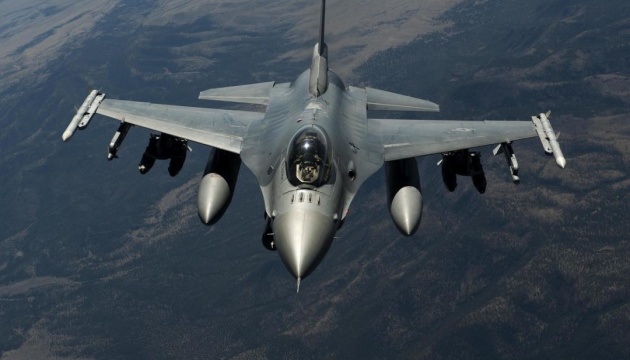 Ukrainian pilots could be flying F-16s in three months - U.S. National Guard
Experienced Ukrainian pilots could start flying on Western F-16 fighter jets within three months.
Lt. Gen. Michael Loh, director of the U.S. Air National Guard, said this at the annual Air Force Association convention, Ukrinform reports with reference to AP.
"The Ukrainian pilots are expected to arrive at Morris Air National Guard Base in Tucson, Arizona, by October. Those aviators are being evaluated for English language skills right now, and depending on their proficiency and previous fighter jet experience, they could complete the U.S. training within three months," the report says.
According to Lt. Gen. Michael Loh, the Air National Guard assessed the three-month timeline based on training Ukrainian pilots received on Fresno, California-based F-15Cs, another advanced Air National Guard fighter jet. "That exposure allowed the Air National Guard to assess that Ukraine's aviators were already using more Western tactics in flying and that it would not take long to bring them up to speed," he said.
It is noted that the nine-month timeframe is the estimate to get pilots with no previous fighter jet experience flying the F-16s.
"However, after completing the U.S. training, the Ukrainians would need to return to Europe for additional NATO training. NATO allies are also training Ukrainians on how to maintain the aircraft, and that will also need to be completed before the jets would be flying combat missions," the report says.
It is also noted that to meet the quick training timeframe, American instructors will likely shift some of their other international pilot training commitments to move Ukraine to the front of the line.
"It's a national priority," Loh said.
As reported, Ukrainian President Volodymyr Zelensky and U.S. President Joseph Biden spoke in a phone conversation about the beginning of training of Ukrainian pilots on F-16 fighter jets.
Photo: US Air Force