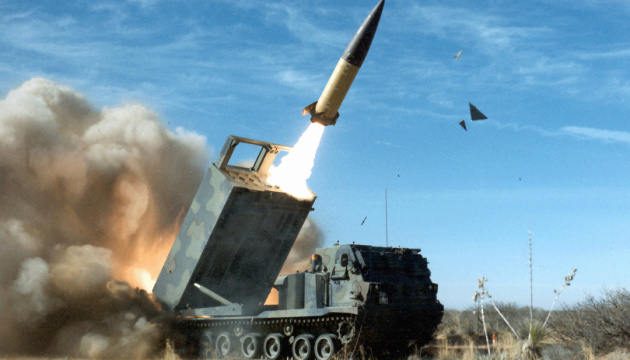 Ukraine hopes for quick approval of decision in U.S. to send ATACMS missiles to Ukraine
The head of the Office of the President of Ukraine, Andriy Yermak, said the issue of the transfer of long-range ATACMS missiles to Kyiv is raised in every communication with the U.S. President's National Security Adviser, Jake Sullivan.
Yermak spoke of the issue with the Financial Times, reports Ukrinform.
The U.S. side realizes that ATACMS are truly needed in Ukraine, Yermak said, adding that he hopes the decision to send them to Ukraine will be approved "very, very soon."
In his opinion, in the matter of the transfer of ATACMS, everything will happen in the same way as it happened with the F-16 fighter jets.
The article notes that U.S. President Joe Biden is close to making the decision to provide Ukraine with long-range ATACMS missiles.
As reported by Ukrinform, ABC News, with reference to informed sources, wrote that the U.S. administration was preparing to transfer ATACMS missile systems to Ukraine with a range of over 300 km.