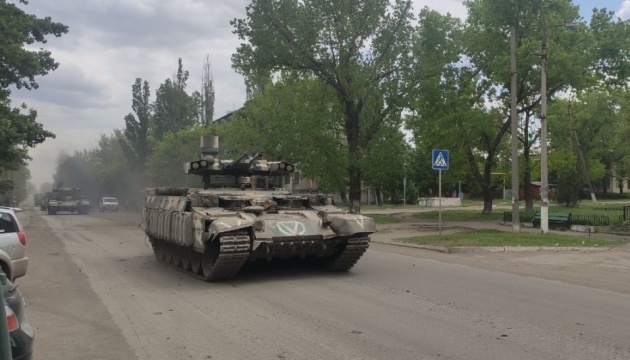 Azov brigade destroys five enemy IFVs
Ukraine's Azov brigade has released a video of the destruction of five Russian infantry fighting vehicles of various modifications.
The brigade posted the video on its Telegram channel, Ukrinform reports.
"Fighters with the 12th special purpose brigade 'Azov' of the National Guard of Ukraine destroy five enemy IFVs of various modifications with accurate shots from guns and anti-tank weapons," the brigade said.
Video: Official Telegram channel of the Azov brigade
In their post, the fighters said the enemy's military equipment could not hide from their air reconnaissance and artillery.
Earlier reports said that the National Guard's Azov brigade had returned to the front line and begun carrying out combat missions.
Illustration photo