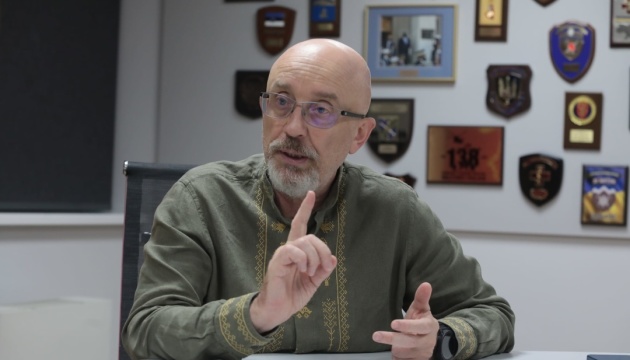 Day of war costs Ukraine $100M - outgoing defense minister
One day of war costs Ukraine US$100 million, says Defense Minister Oleksii Reznikov.
That's according to the minister's exclusive interview with Ukrinform.
"The day of war costs us $100 million. Now take the budgets of all the respectable large volunteer foundations and see how much they raise. And take the state, which spends $100 million per day in general. Just think about it. Therefore, it is unfair to present claims to the government - to the military and political leadership, to everyone – from local leaders to parliament, government, or president, that everything is done by volunteers. This is not the case," Reznikov noted.
At the same time, the minister of defense clarified that supplies from volunteers from February 24, 2022 to the present day have amounted to 3% of everything that was involved in the war.
He emphasized that actually the Army is provided by citizens of Ukraine because they work and pay taxes to the state budget, from where this money goes including to the armed forces.
"The Army today is the biggest consumer of funds. But funds are also needed to run the country as a whole: infrastructure, reconstruction, supporting the vulnerable. Therefore, you have to work and pay taxes. Businesses need to be pro-active and support entrepreneurs," added the minister of defense.
As Ukrinform reported earlier, since the outset of the full-scale invasion, Ukraine has received $100 billion in aid from international partners, namely in weapons and military equipment.
On September 3, President Volodymyr Zelensky said that within a week, he would propose to parliament to dismiss Oleksii Reznikov from the position of Minister of Defense and to appoint the current head of the State Property Fund, Rustem Umerov, as Reznikov's replacement.
On September 4, Reznikov filed to the Verkhovna Rada aresignation letter.