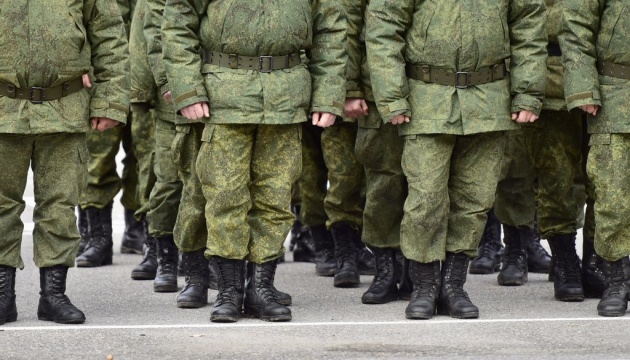 Russia seeks to draft migrants for war in Ukraine to avoid mobilization ahead of elections - British intel
Russian authorities intend to recruit more migrants to deploy them to war in Ukraine to avoid domestic mobilization ahead of the 2024 presidential election.
The British Ministry of Defense reported this on the X social network (formerly known as Twitter) with reference to intelligence data, Ukrinform saw.
As noted in the review, as of the end of June 2023, Russia has been appealing to citizens of neighboring countries with recruitment adverts for individuals to fight in Ukraine.
In Armenia and Kazakhstan, online ads were seen offering 495,000 roubles ($5,140) in starting payments and salaries starting at 190,000 roubles ($1,973). Recruitment efforts were observed in Kazakhstan's northern Qostanai region, appealing to the ethnic Russian population.
Since at least May 2023, Russia has offered migrants from Central Asia to fight in Ukraine with promises of fast-track citizenship and salaries of up to $4,160.
Uzbek migrant builders in Mariupol were reportedly stripped of their passports upon arrival and coerced to join the Russian army.
"There are at least six million migrants from Central Asia in Russia, which the Kremlin likely sees as potential recruits. Russia likely wishes to avoid further unpopular domestic mobilisation measures in the run up to the 2024 Presidential elections. Exploiting foreign nationals allows the Kremlin to acquire additional personnel for its war effort in the face of mounting casualties," believes British intelligence.
As Ukrinform reported earlier, in their previous review, British intelligence analysts spoke of the risks to the Russian army associated with the Kupiansk axis.