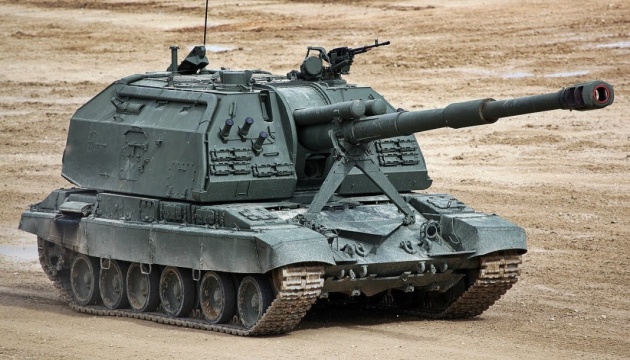 Zaluzhnyi shares video of Russian howitzer destroyed by AFU in one of hottest areas
Using an FPV drone, Ukrainian defenders have smashed Russia's 2S19 Msta-S howitzer in one of the hottest areas on the front.
The relevant video was posted by Commander-in-Chief of the Armed Forces of Ukraine (AFU) Valerii Zaluzhnyi on Telegram, an Ukrinform correspondent reports.
"The warriors of the 14th Mechanized Brigade named after Prince Roman the Great are in action. The devastating damage to the enemy's 2S19 Msta-S self-propelled howitzer inflicted by an FPV drone in one of the hottest sectors," Zaluzhnyi wrote.
A reminder that, as of August 29, 2023, Ukraine's Defense Forces destroyed thousands of Russian military equipment units, namely 4,414 tanks, 8,579 armored fighting vehicles and 5,450 artillery systems.
Photo: wikimedia.org
Video: Commander-in-Chief of the Armed Forces of Ukraine, Telegram