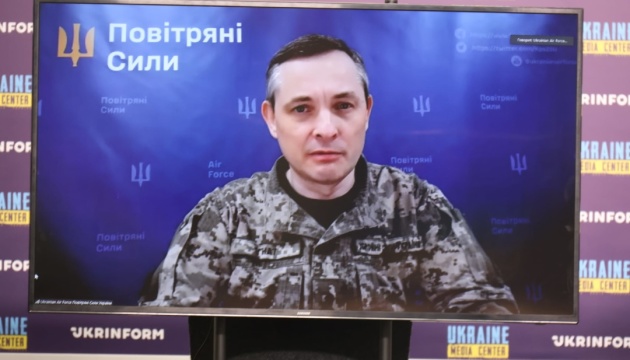 Ignat: Kalibr initially flying to Kyiv, then abruptly turn to Lviv
The Kalibr missiles launched from the Black Sea initially were flying north, using the terrain and the Dnipro riverbed, and then abruptly changed course to the west.
Yuriy Ihnat, a spokesman for the Air Force Command, said this on the air of the nationwide telethon "United News", according to Ukrinform.
"This time, heading north, there was a possibility that Kyiv would be hit, but they (the missiles - ed.) turned abruptly to the west and attacked Lviv. Fighter aircraft tried to destroy them along the route, and some of them were destroyed by fighter aircraft, but in the end, most of the missiles were destroyed in the west," he said.
In this context, Ihnat once again emphasized that the F-16 could have helped prevent this from happening: "This aircraft is part of the air defense system. It is designed to intercept such types of air targets as kamikaze drones and cruise missiles."
As reported, at night on July 6, Russia once again attacked Ukraine with Kalibr missiles from the Black Sea. The Ukrainian Air Force destroyed seven out of ten enemy Kalibr cruise missiles.
An apartment building in Lviv is damaged, with some dead and injured.