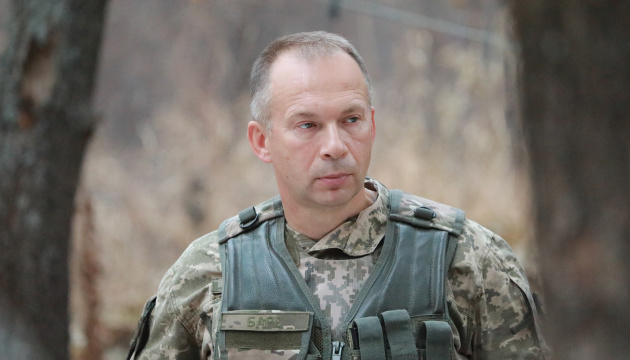 Syrskyi reports successes of Ukrainian troops in Bakhmut direction
The Armed Forces of Ukraine make progress and continue to advance in Bakhmut direction.
"The defense forces are successful and continue to move. The defense operation is ongoing, the enemy tries to stop our forces but is fought back," Colonel-General Oleksandr Syrskyi, the Commander of the Ground Forces of the Armed Forces of Ukraine, posted on Telegram.
The commander also released a video showing Ukrainian defenders destroying an enemy tank behind one of the destroyed buildings.
As reported, on June 7, the Ministry of Defense of Ukraine announced an advance on various sections in Bakhmut direction at a distance of 200 to 1,100 meters.
Video: Air Assault Forces of the Armed Forces of Ukraine