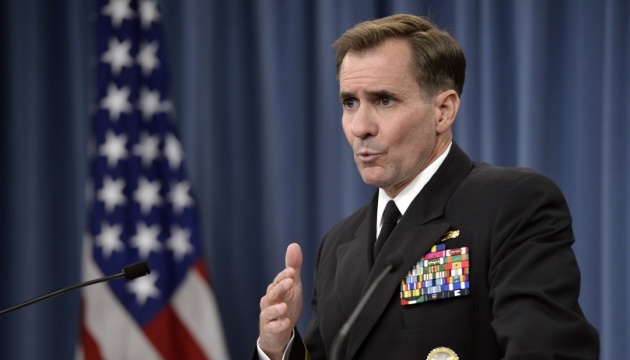 Balance of evidence suggests dam damage in Ukraine Moscow's deliberate act
Analysts at the Institute for the Study of War are currently not ready to make final assessments regarding those responsible for the destruction of the dam at the Kakhovka HPP. However, the balance of evidence, reasoning, and rhetoric suggests that the Russians deliberately damaged the dam.
This is stated in the latest ISW report, seen by Ukrinform.
ISW has yet to find clear evidence of what happened at the hydroelectric plant on June 6, and therefore cannot provide an independent assessment as to those responsible.
White House spokesman John Kirby noted that the United States cannot say for sure at the moment, what exactly caused the dam to collapse, but is evaluating reports that Russia was behind the explosion. NBC also reported that the United States has intelligence indicating Moscow's responsibility for the blast and destruction of the dam.
In addition, various European officials have made statements that they consider Moscow to be involved in the destruction of the Kakhovka HPP.
Statements by U.S. and European officials are broadly consistent with ISW's October 2022 forecast that the Russians have a "greater and clearer interest" in flooding the lower Dnipro despite the damage to their own prepared defensive positions and forces than the Ukrainians.
Previously, on October 21, 2022, ISW assessed that Ukraine has no material interest in blowing up the dam and indicated that, in such a case, 80 settlements are at risk of being flooded.
ISW also estimated that Moscow could use the flooding to widen the Dnipro and complicate Ukrainian counteroffensive attempts across the already challenging water barrier.
ISW is currently unable to provide a definitive assessment of who is responsible for the June 6 incident, while believing that the balance of evidence, argument, and rhetoric suggests that it was the Russians who deliberately damaged the dam.
As Ukrinform reported earlier, the UN Security Council met on Tuesday to discuss the situation that arose after Russian troops blew up the Kakhovka HPP dam.