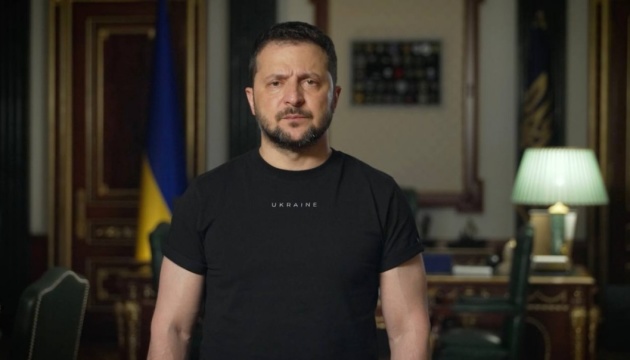 Only Ukraine's victory will return security: Zelensky reacts to Kakhovka HPP explosion
President of Ukraine Volodymyr Zelensky emphasizes that blowing up the Kakhovka HPP dam by the Russians only confirms that they must be expelled from every corner of the Ukrainian land.
"Russian terrorists. The destruction of the Kakhovka hydroelectric power plant dam only confirms for the whole world that they must be expelled from every corner of Ukrainian land. Not a single meter should be left to them, because they use every meter for terror. It's only Ukraine's victory that will return security. And this victory will come," the President posted on Telegram and released a video showing the explosion consequences.
Zelensky stressed that "the terrorists will not be able to stop Ukraine with water, missiles or anything else."
The President added that all services are working and he has convened the National Security and Defense Council meeting.
He also urged everyone to spread official and verified information only.
Oleksandr Prokudin, Head of the Kherson Regional Military Administration, said that the evacuation of local residents from potential flooded areas has started.