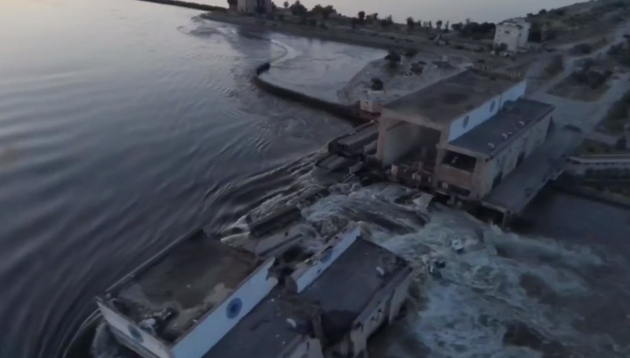 Russian invaders blow up Kakhovka dam – OC South
The Russian forces blew up the Kakhovka dam on the Dnipro River, which is part of the Kakhovka hydroelectric power plant (HPP), according to the Operational Command South.
"The Kakhovka HPP was blown up by the Russian occupying forces. The scale of the destruction, the speed and volume of water, the probable areas of flooding are currently being established. All services are working. The situation is being monitored," the OC South said.
Meanwhile, a video of the destruction of the Kakhovka HPP was posted on Kherson's social media platforms.
As a reminder, the Russian invaders captured the main structure of the North Crimean Canal and the Kakhovka HPP on February 24 last year.