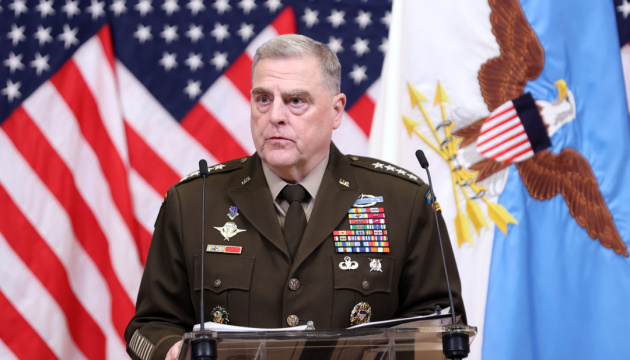 Ukrainians very well prepared for counteroffensive - General Milley
Ukrainian defenders are very well prepared for a counteroffensive operation against Russian troops.
General Mark Milley, chairman of the US Joint Chiefs of Staff, said this in an interview with CNN, Ukrinform reports.
He noted that it is too early to say what the outcome (of the counter-offensive - ed.) will be, but he believes that the Ukrainians are very well prepared. And as is well known, the United States and other allies, both in Europe and around the world, have already provided the necessary training, weapons, advice and intelligence to Ukraine. Mark Milley also added that they support Ukrainians.
According to Milley, Ukraine is fighting a war that is an existential threat to the very survival of the country, and is also important for the rest of the world, for Europe and the United States.
As Ukrinform reported earlier, President of Ukraine Volodymyr Zelensky declared his readiness to launch a counteroffensive, stressing that this process would take time and be costly.