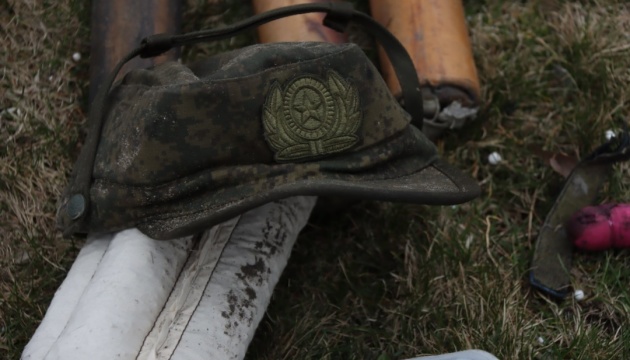 Russians suffer losses on Lyman, Kupiansk, Bakhmut axis – Ukraine's military spox
One combat engagement was recorded in the Bakhmut area on June 4, and in the Lyman area, the Russian military attacked Ukrainian positions seven times.
That's according to Serhii Cherevatyi, spokesperson for the Eastern Grouping of Troops of the Ukrainian Armed Forces, Ukrinform reports, citing Suspilne, Ukraine's public broadcaster.
In the Bakhmut sector, according to Cherevatyi, the Russian military shelled Ukrainian positions 352 times.
Ukraine's defense forces killed 69 Russian soldiers there, whereas 119 occupiers were wounded, and one was taken prisoner.
Ukrainian defenders destroyed an anti-tank system, a Strela-10 anti-aircraft missile system, two field ammunition depots, five military vehicles of the Russian army, and an observation post of a company.
On the Lyman and Kupiansk axis, the Russian military retreated with losses in the last day. "The enemy used artillery of various types 500 times and also carried out two air raids," Cherevatyi said.
In the Lyman and Kupiansk sector, Russia lost 26 soldiers killed and 6 wounded in action. The Ukrainian Armed Forces also destroyed a tank, an IFV, a Rapira anti-tank gun, and three vehicles.