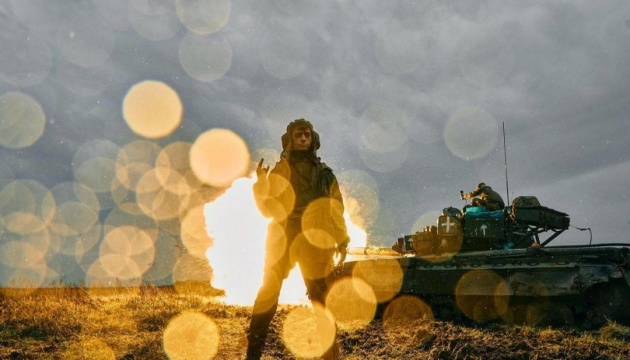 Ukrainian tanks destroy Russian positions in Bakhmut sector
Commander of the Ground Forces of the Armed Forces of Ukraine, Colonel General Oleksandr Syrskyi showed how Ukrainian tankers destroyed Russian positions during an assault in the Bakhmut sector.
Syrskyi published the corresponding video on Telegram, Ukrinform reports.
He wrote that tanks of the 3rd separate assault brigade destroyed the Russians during the assault on enemy positions in the Bakhmut direction.
Syrskyi emphasized that the Defense Forces are working. "We continue to move forward," he said.
As reported by Ukrinform, on June 4, Syrskyi said that the situation in the Eastern sector is getting more complicated, but there is an advance of the Defense Forces of Ukraine in some areas of the front.