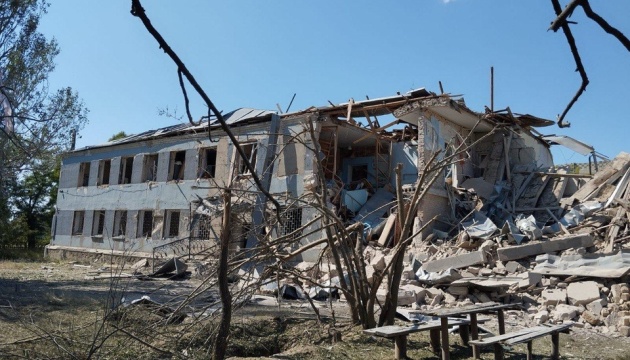 Invaders hit Kherson region 28 times in past day injuring two people
Over the past day, the Russian army launched 28 strikes on Kherson region, firing 176 shells. Two people were injured.
"Over the past day, the enemy launched 28 strikes, firing 176 shells from mortars, artillery, Grad MLRS, UAVs, and aircraft," Oleksandr Prokudin, Head of the Dnipropetrovsk Regional Military Administration, posted on Telegram.
The Russian military hit the residential areas of populated settlements, the territory and premises of a factory and a utility company in Beryslav district.
Two people were injured due to the Russian aggression.
Over the past day, another 50 people were evacuated from the liberated territory of the region.
As reported, Ukraine's Air Force launched 15 strikes on enemy personnel clusters over the past day.