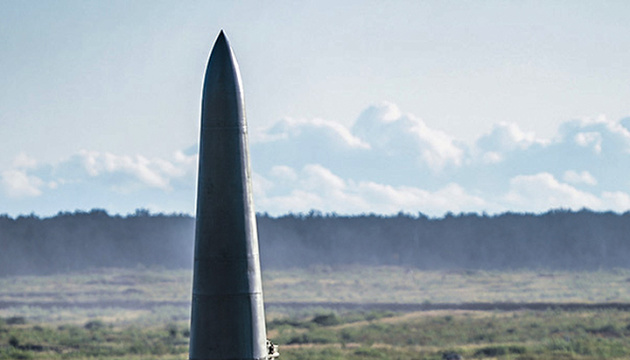 Ukraine will not hit Iskander systems in Russia – Air Force spox
Ukraine cannot launch strikes on Iskander ballistic missile systems located in Russia, because this would violate Ukraine's commitments to international partners.
Ukrainian Air Force spokesperson Yurii Ihnat said this in a comment to Ukrinform.
"We do not attack targets inside Russia. As the state leadership says, there is a strategy - we promised our partners not to attack [targets inside Russia] with the weapons provided to us," Ihnat said.
At the same time, according to him, if missiles are fired from the temporarily occupied territories, Ukraine will use all available weapons to destroy them.
Ihnat also recalled that Russia has a shortage of Iskander missiles; otherwise, their number during the shelling would be much higher.
"They have a deficit. If they did not spare them, they would have used hundreds of them," the spokesman said.
Early on June 1, Ukraine's air defense systems intercepted seven Iskander-M ballistic missiles and three Iskander-K cruise missiles that Russia fired at Kyiv overnight. The Russian missile attack on Kyiv killed three people and left 16 others wounded.