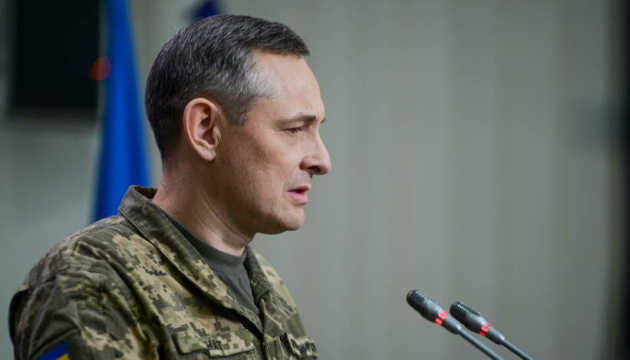 Russian troops try to strike Kyiv unexpectedly from short distance with superfast Iskander missiles - Air Force spox
Today, on June 1, the enemy used superfast Iskander missiles to strike unexpectedly.
The spokesperson for the Air Force of Ukraine Yuriy Ihnat said this on the air of the national telethon "United News", Ukrinform reports.
"During attacks by Iskander, there is very little time for shelter. 300 kilometers is not enough distance for such a missile to approach. Iskanders are superfast, so the enemy uses them to give us a minimum of time to react," Ihnat said.
He clarified that the speed of the Iskander is 900 km per hour, and 300 km for such a missile is not much.
According to him, if ballistic missiles are flying from the Caspian Sea or the Black Sea, then there is about an hour to react and take cover. "Here we are talking about a matter of minutes. That is why the enemy wants to take us unexpectedly and hit us so that the air defense system cannot react," Ihnat said.
The spokesman added that the enemy tried to use other missiles, including S-400, but Iskanders are faster.
As reported, around 2:45 a.m. on June 1, the Russian occupiers continued a series of attacks on Kyiv. A total of 10 ballistic and cruise missiles of the Iskander type were fired from the northern direction - Bryansk region of the Russian Federation. The attack killed a 9-year-old girl, her mother, and another woman.
Kyiv cancelled all events planned for Children's Day on June 1.
The air defense forces of the Ukrainian Air Force destroyed all ten missiles: seven Iskander-M ballistic missiles and three Iskander-K cruise missiles.