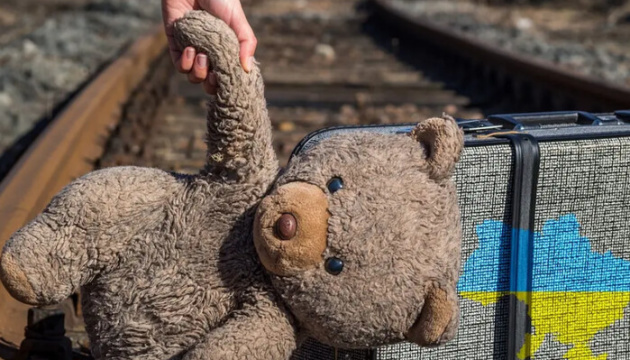 Deported children: Witnesses to crimes Russia tries not to let go
Abducted Ukrainian children are being returned from Mordovia, Krasnodar Krai and occupied Crimea only with great effort
Thousands of Ukrainian children deported by Russia through intimidation, manipulation and coercion want to return to their families and friends in Ukraine. However, the aggressor country creates many obstacles on this path. All the returned children, 371 of them so far, are witnesses of Russian crimes. These crimes have signs of genocide, and the International Criminal Court in The Hague has already issued warrants for the arrest of Putin and the so-called Presidential Commissioner for Children's Rights Maria Lvova-Belova.
Ukrinform tells several stories of how Ukrainian children ended up in Mordovia, Krasnodar Krai, and the annexed Crimea. Also, how and by what routes they are returned to Ukraine through Moscow, Belarus and Europe.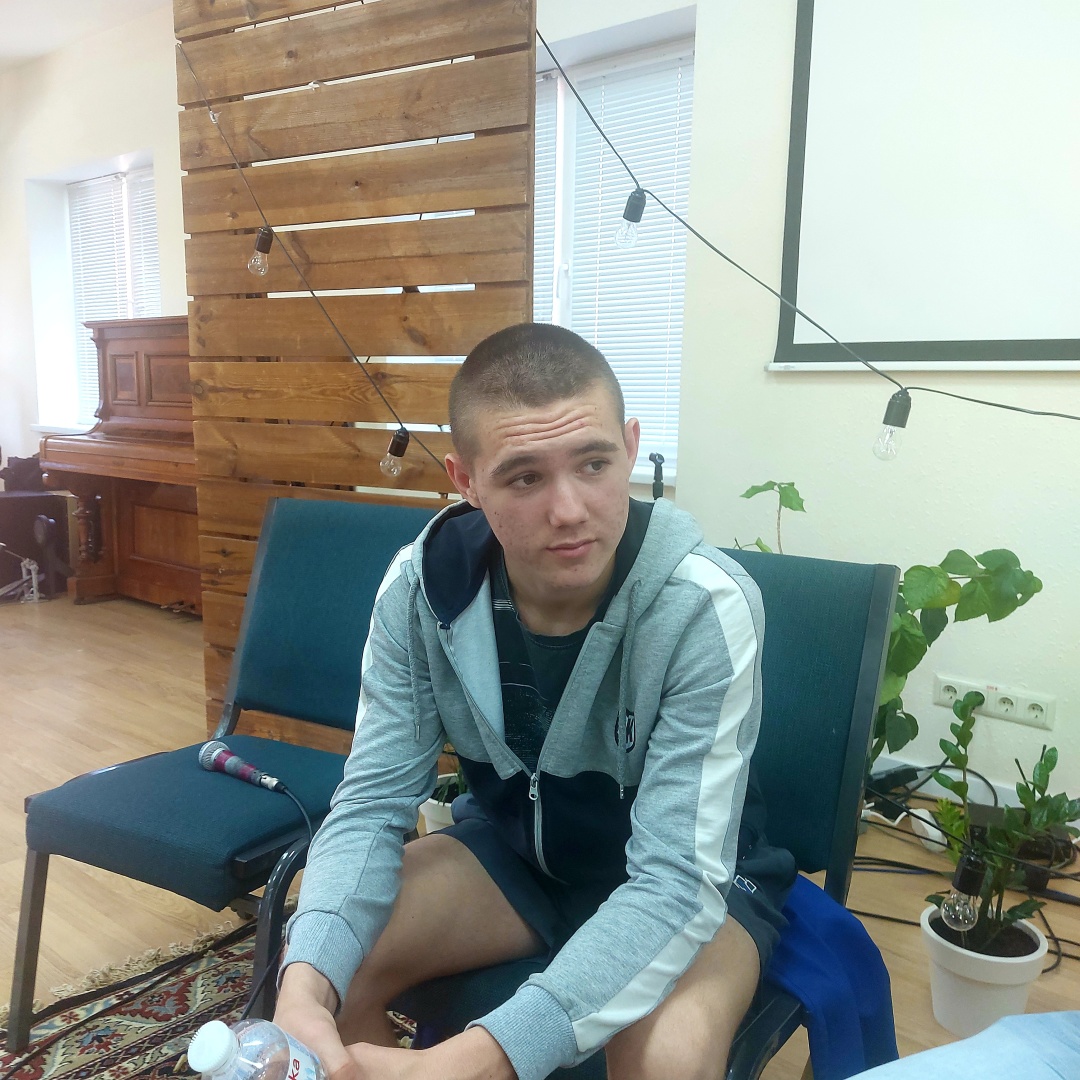 LIE DETECTOR TEST AND SOLITARY CONFINEMENT
Vladyslav Rudenko is seventeen. Recently, the Kherson boy from a large family managed to return from the temporarily occupied Crimea. He was taken last fall, first to a camp in Yevpatoria, intimidated that his mother would have problems if her son did not go. The previously promised 10 days of "rest" turned into two months. And then the boy was moved without a choice to the temporarily occupied Lazurne, where he was forced to study at the so-called Naval Academy.
Before the full-scale war, Vladyslav studied in Kherson at a shipbuilding college and was involved in sports. Among the six children in the family, he is the second oldest after his eldest sister, and the youngest is now 11 months old. So, about family life: "It's friendly, but difficult. There is a duty to look after the younger ones and help at home.»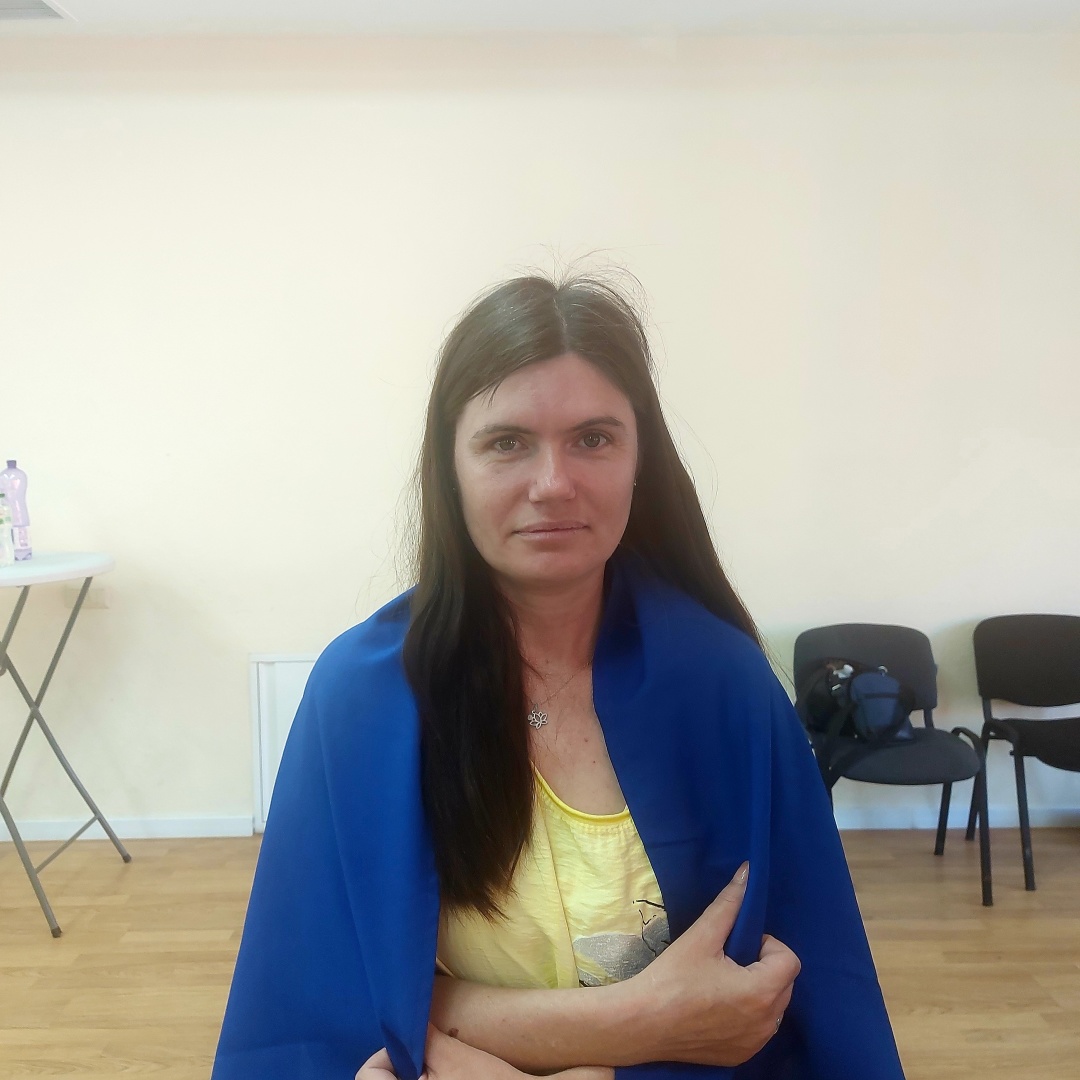 When the Russians temporarily occupied Kherson, they had to show how local children were actively enrolling in educational institutions that had been converted to Russian ones. "In August last year, a representative of the 'authorities' came to us in civilian clothes with two soldiers in balaclavas and with weapons, so I had to accept the 'strong recommendation' to enroll my children in school. Another option was to leave. I couldn't do that because the carriers charged 350-400 dollars per person," says the boy's mother.
In October, Vladyslav's grandmother was killed during the shelling of the Dariivka bridge over the Ingulets River, which connects two parts of the then Russian-occupied right-bank Kherson region (there were 10 victims at the time). This grief coincided with the boy's departure for "vacation" without his mother's permission.
Immediately after the de-occupation of Kherson, the mother filed a wanted list for her son, stating that the minor had been illegally taken to the territories temporarily controlled by the Russian Federation. A few months later, the woman organized a trip to pick up the child. She could not let on anywhere that they would be returning to Ukraine. According to the legend, they were supposed to go to their relatives in Voronezh.
Even after the occupiers' representatives finally signed the documents in Lazurne so that the mother could take Vladyslav, she was tested twice with a lie detector and kept in the basement. And all the while, armed Russian soldiers in balaclavas were present. The woman and her son were released only after they told the journalists brought by the Russian military that "it's good in Russia" and "we don't need Ukraine".
This is despite the fact that Vladyslav was having a hard time in the temporarily occupied territories, because he did not hide the fact that he was "for Ukraine". For this, he was punished with five days in solitary confinement and threatened with being sent to a psychiatric hospital. However, the guy refused to give up his Russian passport on principle.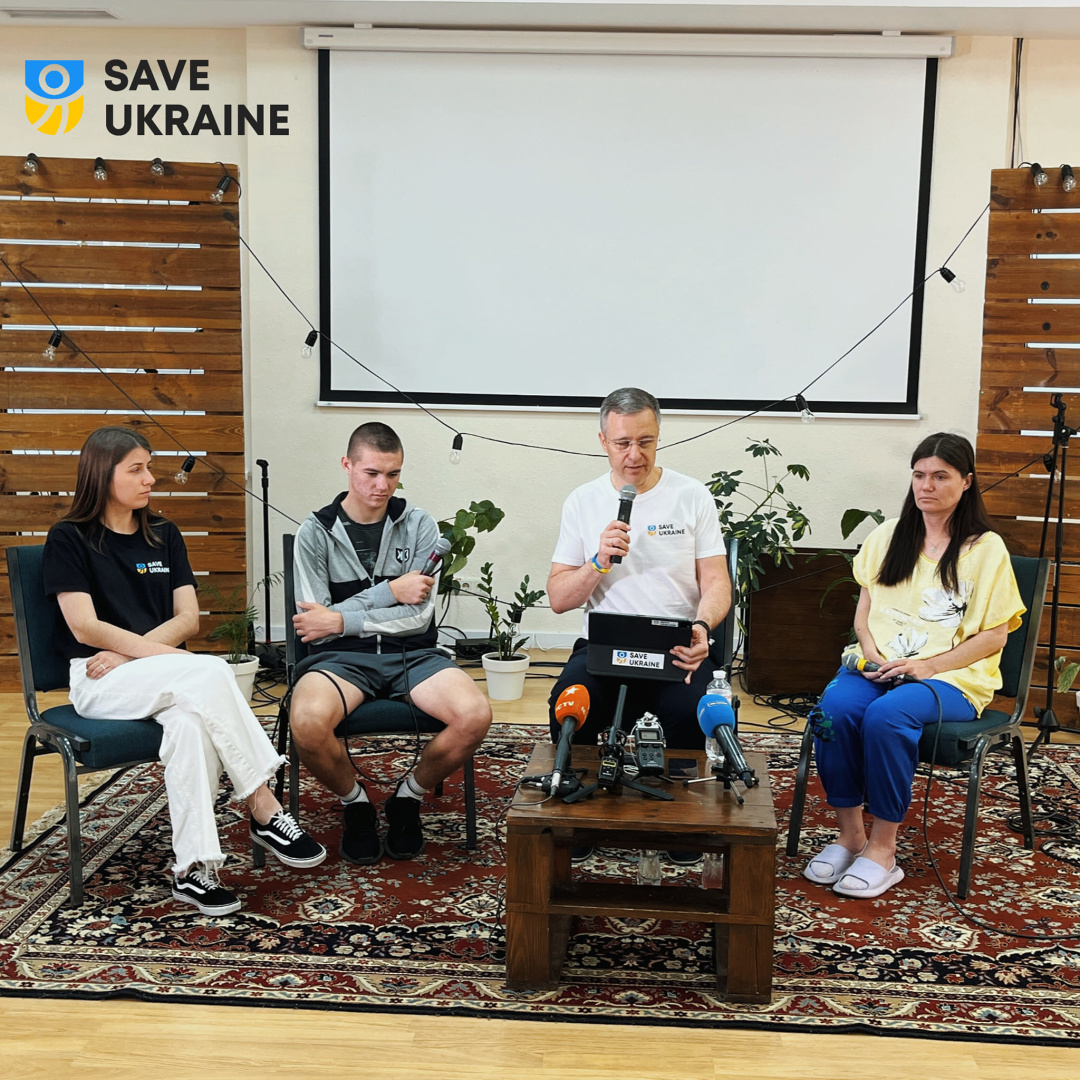 OLESIA SPEAKS UKRAINIAN AS A MATTER OF PRINCIPLE AFTER THE TRIP TO PICK UP HER DAUGHTER
Each of the stories of abducted children is different.
Olesia Savinska from Kherson was also able to return her illegally taken 15-year-old daughter, Sofia, to Ukraine only this spring. Under a power of attorney, she intended to take two more half-sisters from the occupiers in the temporarily annexed Crimea. The woman eventually returned to Ukraine with her child and Nastia Bondarenko. But Vlada Pavliuk was not handed over - despite the fact that they spent three days in Yevpatoriya waiting for the girl. In the end, they were told that Vlada allegedly refused to return to the territory controlled by Ukraine, although a personal meeting with Olesia's child was not organized.
Olesia Savinskaya's trip began on April 9 and lasted for half a month. The route deserves to be described separately. The woman went first to Kyiv, then Poland - Belarus - Russia - Krasnodar Territory - Crimea. They returned again through Belarus. Needless to say, this trip and all these months in general were exhausting and emotionally difficult for Olesia Savinska. Having previously spoken Russian, she switched to Ukrainian upon arrival home.
How did the girl get into this mess? Before the full-scale war, Olesia Savinska's daughter Sofia lived in Kherson in a family circle between two worldview poles. Her paternal grandmother, in her 70s, was pro-Soviet, to put it mildly (Sofia's father had died earlier, and her mother was in her second marriage). When Kherson was occupied by Russian troops, her mother-in-law offered her daughter-in-law a job as a principal of a school organized by the occupiers. She refused.
And the girl lived with her grandmother - it was closer to the school. At the beginning of last year's fall, Sofia came to her mother's house for the weekend and started telling her that she wanted to go to a children's camp in Crimea. Olesia was against it. However, in October, secretly, under the influence of a "kind" grandmother, the teenager's opinion prevailed: "I want to! Everyone is going!"
"I found out later that Sofia was going there for ten days, but it turned out to be six months. The child now says that she wrote the application herself, signed it. She covers for her grandmother in everything because she is afraid that she will be "put in jail," says Olesia Savinska. The girl has visited two children's camps in Krasnodar Krai and Anapa...
Before the New Year, the girl wrote to her mother for the first time that she wanted to go home. It was only at the end of winter that she managed to contact the Save Ukraine organization, which deals with the return of children. To this day, Sofia speaks very little about her stay in Russia, being rather reserved and withdrawn. It is known that at school, Sofia's new classmates made fun of her, called her a "khokhlushka" and scared her with the sounds of an "air raid"... But there was no one to complain. Teachers turned a blind eye to ethnic bullying.
ABDUCTION IS NOT EVACUATION
"I turned gray during these two weeks. While I was going to Mordovia to pick up Alina, I grew ten years older," says Svitlana Popova, mother of 15-year-old Alina Kovaleva. When the right-bank Kherson region was occupied by Russian troops, this large family lived in the village of Novokaira, Beryslav district.
The girl often visited Yevheniia K., who lived with a Russian soldier. So the two of them drew horrors in front of Alina that Ukrainians would allegedly commit when they returned to Kherson region. Yevheniia intimidated Alina by saying that the Armed Forces of Ukraine would kill her because she had communicated with the occupiers and taken some humanitarian aid from them....
When Alina tried to persuade her mother to leave at home, she reassured her daughter that our soldiers would not touch anyone. "But she didn't believe me, she believed Yevheniia and that Russian soldier," says Svitlana Popova.
In early November 2022, just before the liberation, Alina agreed to go with Yevheniia and secretly took a copy of her birth certificate from home.
...Recently, at a briefing in Ukrinform, Alina Kovaleva told how they left Novokaira, how a little later they were transferred to a military Ural, which took them to Kakhovka. "And then we took a bus to Krasnodar. From Krasnodar, we went to Dzhubga [an urban-type settlement in the Tuapse district of the Krasnodar Territory]. We stayed there for several weeks, and then we were taken to Mordovia to the town of Kovylkino…"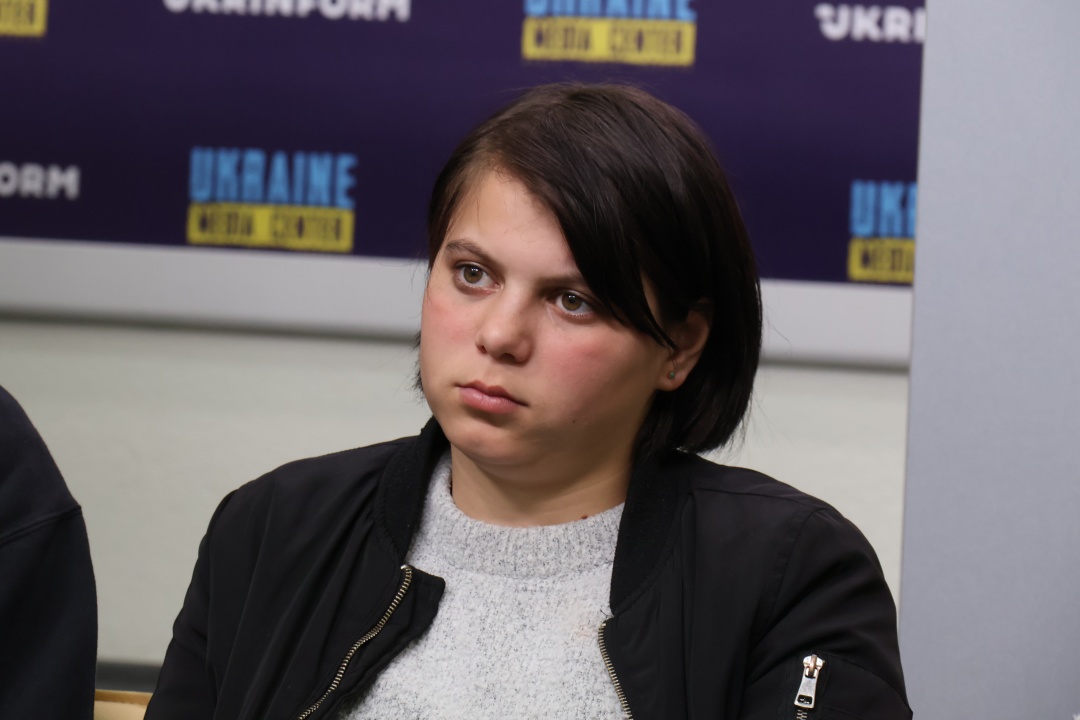 Thus, the girl found herself in the territory of the country that continues to destroy Ukraine, thousands of kilometers from home.
Back on November 5, the girl's data was entered into the individual registration system - the register of the Russian Federation, which contains information about recipients of social services. Therefore, in Mordovia, Evgeniya K. quickly arranged for "temporary custody" of Alina. This actually added RUB 10,000 "guardianship" to the girl's abductor.
Alina's fingerprints were taken on December 15, 2022, and on March 2, 2023, she was issued a Russian birth certificate. That is, active preparations were underway to grant her Russian citizenship. And it's good that the mother managed to get her daughter out of the Russian Federation in time, although for almost six months the family did not know where the child was. Alina's older sister found her through the kidnapper's social media page. However, when Alina's mother tried to communicate with her, Yevheniia smashed the girl's phone… And when she realized that her mother was coming to get her daughter, she took Alina to a shelter to avoid communicating with Mrs. Svitlana and avoid responsibility. There were times when Yevheniia even raised her hand to the girl…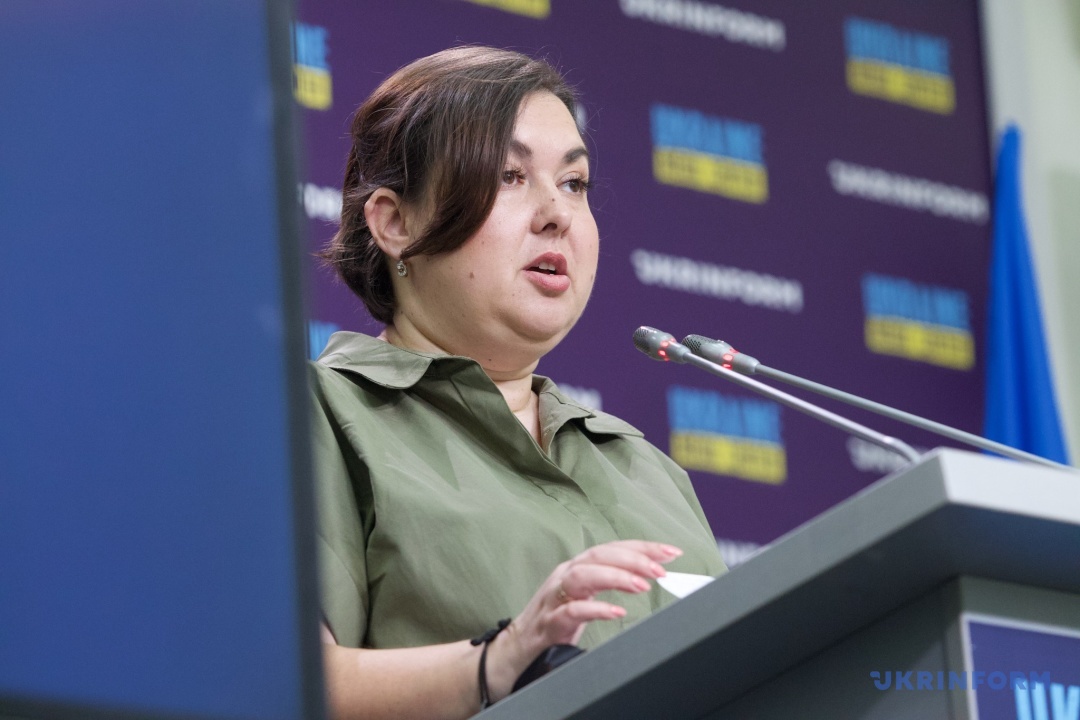 "IF YOUR CHILD HAS BEEN FORCIBLY DEPORTED TO ENEMY TERRITORY..."
This phrase refers to the parents of 19,484 Ukrainian minors whose forced relocation to the Russian Federation and temporarily controlled territories of the aggressor since February 24, 2022, is reported by the Children of War website. But this information is only about those who are already being returned.
According to the Ukrainian National Information Bureau, according to open Russian sources, 744,000 children have been deported from Ukraine. However, the aggressor country cynically calls these crimes "salvation" through the mouths of its officials.
"Today we can say that the evil has a name, and it is the Russian Federation," emphasizes Daria Herasymchuk, Presidential Commissioner for Children's Rights, "Today, during the war, absolutely all children's rights are violated. During any war, children suffer, but what is happening in Ukraine cannot be described by the word "suffer"...
And it is true. There are no words that could convey all the pain, all the suffering of abducted children, parents who have not known anything about their fate for months, trials that not every adult can handle and that children have to endure. Each of these tragedies must be investigated, and the enemy must be held accountable for each of them. By name.
Valentyna Samchenko, Kyiv