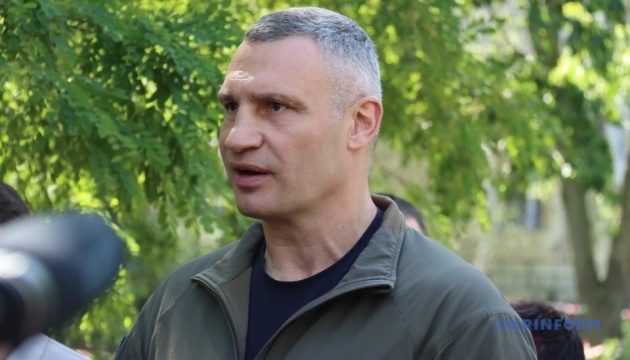 Three killed, 16 wounded in overnight attack on Kyiv - mayor
Three people were killed and 16 others wounded in a Russian missile attack on Kyiv in the early hours of Thursday morning.
Kyiv Mayor Vitali Klitschko said this to journalists at the scene of the fall of missile debris near a clinic, according to an Ukrinform correspondent.
"Nineteen people were injured last night," he said, adding that three people, including a child, were killed, and seven others were hospitalized, including one staying in intensive care.
In addition, according to him, the buildings of a kindergarten, three schools and many residential buildings were damaged.
The mayor said that local officials would determine the extent of the destruction.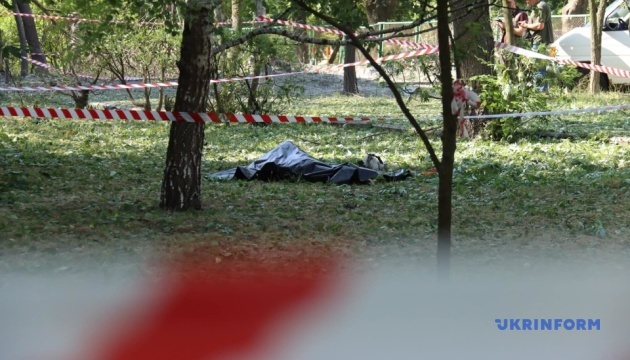 Klitschko noted that at around 3 o'clock in the morning, four minutes after the air raid sirens sounded, an explosion rang out.
"Now there is a lot of information about the fact that a bomb shelter [in the clinic] was closed. The prosecutor's office, SBU and National Police are investigating whether the shelter was closed or not. According to some reports, some people were in the shelter and were taken out. According to other reports, the shelter was closed and people could not get in. We will quickly conduct an investigation," Klitschko said.
He added that the explosion had destroyed all the doors in the clinic, so it is currently impossible to quickly establish whether they were open for people.
Klitschko also noted that the clinic's security guard had been injured and hospitalized.
At the same time, the mayor recalled that the responsibility for the functioning of the bomb shelters lies with the heads of the institutions where they are located and the heads of the city's district state administrations, stressing that Kyiv had previously allocated UAH 10 million for the arrangement of the shelters.
"I again gave the order to check all shelters located in the city of Kyiv," the mayor said.
Earlier reports said that a 9-year-old girl, her mother and another woman had been killed in the Desnianskyi district of Kyiv by a Russian overnight missile attack.
A hospital, a kindergarten, apartment buildings, and cars were also damaged during the attack.
All Children's Day events in Kyiv scheduled for June 1 have been canceled.