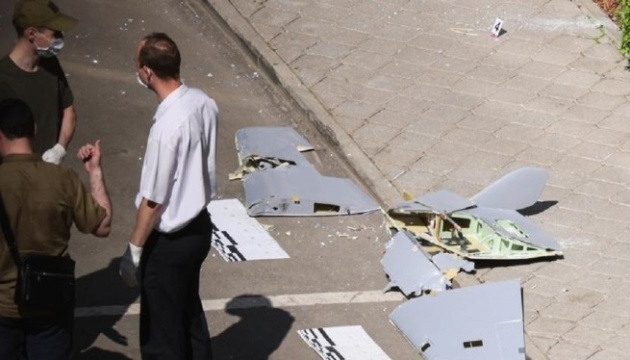 Why are Armed Forces of Ukraine not involved in attack on Moscow?
Many military, technical and domestic political factors in Russia confirm this
For three days in a row, on May 28-30, the Russians massively shelled Kyiv with various types of missiles and kamikaze drones, which has been attacked 17 times since the beginning of May. Against this backdrop, what Mayor Vitali Klitschko said exactly matched the thoughts of almost every resident of the capital and the region: why are Muscovites resting, why aren't we giving them nightmares in return? Of course, these are all emotions, but they are absolutely adequate. After all the atrocities committed, it is normal to hate the enemy and want retribution. But unlike Russia and its army, the Armed Forces of Ukraine do not violate the laws and customs of war. The Ukrainian military operates exclusively within the framework of international law, which allows strikes on legitimate targets even on the territory of the Russian Federation, especially those that are constantly attacking Ukrainian civilian cities and civilian infrastructure. It is important to emphasize this in the context of the attacks on Moscow by unidentified UAVs and accusations that "the Kyiv regime is behind it."
What we know
Let us recall very briefly: in the morning of May 30, the capital of the aggressor country was subjected to a massive drone attack. According to various sources, from 8 to 32 UAVs attacked Moscow. Most of them were allegedly shot down by air defense. But this "discrepancy" in the numbers (as much as four times!) already calls for a careful assessment: something is not clear here...
Who is Russia blaming?
Putin called the attack on Moscow "an obvious sign of terrorist activity." "They are provoking us to mirror actions." The Russian Defense Ministry said that Kyiv carried out a "terrorist attack" with unmanned aerial vehicles.
Meanwhile, the head of the Wagner PMC, Yevgeny Prigozhin, says that Russia is losing in the field of drone development: "We are now years, maybe decades behind our opponents. But we are not doing anything at all to catch up with them."
He traditionally criticized the Russian Defense Ministry, emphasizing that it is run by "fat asses smeared with expensive creams." And continued in the same vein: "You're bastards! (...) You are the Ministry of Defense. You have done nothing to attack. Why do you allow these drones to attack Moscow?"
Russians' reaction
For example, some Russians are suddenly worried that residential buildings have been hit by drones. Many are outraged by the generals' inaction and hope that they will start to "move" after this.
Other russists once again propose to start "fighting in full force" and "destroy bridges to rubble" so that Ukrainians are not supplied with weapons. Some people just write empty slogans like "Victory will be ours." And some suggest that Russia will now have to "live in this like Israel."
And here it is worth reminding them that Ukrainian homes have been shelled and destroyed for over a year. And talk of an "Israeli perspective" in the context of Ukraine has long since become a commonplace.
The comments of another category of Russians clearly demonstrate their deeper nature - they are outraged that drones were shot down over the elite Rublevka, but not on the ordinary Profsoyuznaya Street. "The elite should be f**ked over Rublevka, which is slowing down the SVO," a russist advises. Another woman adds: "Who are we in a residential area, and who are they? Here they shoot down, and we have a f*ck."
Someone else asks a very serious question: why didn't Moscow sound the air raid alarm, do they really not care about the safety of citizens?
Well, Ukrainians in general can be satisfied with this hysteria. Did the Russians think that they would watch from their sofas "with beer and chips" as their criminal army destroyed Ukrainian cities? But no!
Another question is who really did it, was it really our doing? And what kind of UAVs were used in the raid?
What does official Ukraine say?
Mykhailo Podolyak, an adviser to the head of the Presidential Administration, denied Kyiv's involvement in the UAV strikes on The Breakfast Show. In his opinion, this is an "uninteresting event."
Yuriy Ignat, a spokesman for the Ukrainian Air Force, called the incident "Russian internal problems."
"I read it. I saw it. I was glad to see it. I can say nothing more about what happened in Russia. These are their internal problems," said Colonel Ignat.
At the same time, he added that the Russians "will have more and more such problems": "The Freedom of Russia legion, which already wants to overthrow Putin's bloody regime in Belgorod and other regions so that Russia can finally be a free state, and the Ichkeria Republic legion is already gaining momentum. And I hope the rest of Russia will also rise up against this tyranny."
So Ukraine denies any involvement, and rightly so.
What was probably used to hit Moscow
Social media users have suggested that one of the drones that attacked Moscow was allegedly a Ukrainian UJ-22 Airborne attack drone, which is capable of hitting targets at a distance of up to 800 kilometers. Whether this is true or not is hard to say for sure.
There is an interesting version from the authoritative intelligence community InformNapalm. According to them, the attack on the Russian capital was organized by the Russians themselves. For this purpose, they used Chinese drones launched from the eastern part of the Moscow region.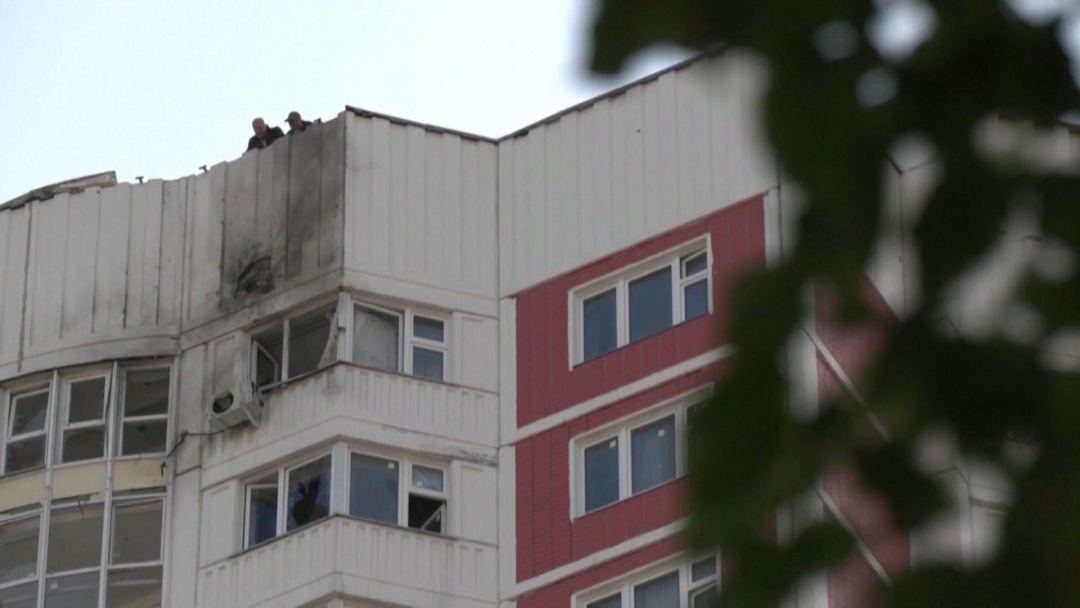 "According to our data, the morning attack of Chinese drones on Moscow and the Moscow region involved exclusively Russians who are fighting against the Putin regime and are constantly on the territory of Russia. They were the ones who operated the drones that were brought into the territory of the Russian Federation. Whether the Russian rebels coordinated their actions with the Ukrainian special services or it was their personal initiative is currently unknown," InformNapalm believes.
According to the intelligence community, the drones were not intended to cause any significant damage, but instead are a signal to the Russian political elite that their Rublevka mansions are not protected.
In contrast to the Ukrainian air defense system, which has been successfully repelling attacks, including those of the Shahed, on Kyiv and other cities on a daily basis since early May, analysts believe that the incident in Moscow demonstrated that the Russian air defense system is not ready for similar challenges.
"If Moscow reads this signal correctly, it will reduce the intensity of its attempts at missile and shahid terror. If the intensity remains at the same level or increases, then soon these Chinese drones will not only send psychological messages, but also have quite a destructive effect. Ukrainians are already accustomed to periodic signals of an air attack, but time will tell whether the wealthy Russians on Rublevka will get used to it," the intelligence officers note.
Control points, oil depots, warehouses with BC are priority targets for the Armed Forces of Ukraine, but Rublevka or the Ozero cooperative are not
Pavlo Lakiychuk, Head of Security Programs at the Center for Global Studies "Strategy XXI", assessing the "cotton" in the Moscow region, said that missile and bomb attacks on Rublevka and the Ozero cooperative were ineffective from a military point of view.
"The Armed Forces of Ukraine know that ammunition should be saved. For us, the priority targets are the control points and communication centers of the invaders in the occupied territories and behind enemy lines, military airfields, oil depots and fuel and lubricant warehouses, storage bases for shells, missiles and tactical nuclear weapons of the enemy, missile and technical bases for its maintenance and preparation for use. A hunch says that they will burn from Dzhankoy to Vladivostok," the expert emphasized.
Diplomat Vadym Triukhan made a similar comment: "Judging by the fact that these drones were aimed at civilian infrastructure rather than military targets, there are reasonable doubts that this is the work of Ukraine. Not the Armed Forces of Ukraine, to be sure, because from a military point of view, this attack did not pose any particular threat to the so-called Russian Federation and did not solve any military problems. Neither strategic nor tactical."
However, if the attacks are planned by the Armed Forces of Ukraine or our special services, the diplomat emphasizes that the targets will not be high-rise buildings, but military facilities and infrastructure used by the racist military.
"After all, Ukraine, unlike the 'zaporebrik', is not a terrorist state," Mr. Triukhan emphasized.
The use of electronic warfare against drones in the city is not just undesirable, it is dangerous
Oleksandr Kovalenko, a military observer of the Information Resistance group, drew attention to an important point about the raid on Moscow. And yes, he also has huge doubts that this action was organized by Ukraine. But more on that later.
"To counteract the drone attack, electronic warfare systems (EW) were massively deployed. The scale of the use of these systems is evidenced by the fact that taxi drivers' navigators were even knocked out. But something else is important. The fact is that the 3 drones that crashed into residential high-rise buildings were shot down using electronic warfare. The use of EW in the city is not just undesirable, it is dangerous! After all, EW does not destroy a drone packed with explosives, but rather knocks it off course, or, in other words, "lands" it. And doing this in a place with dense residential buildings is fraught with danger..." - says the military expert.
According to him, it is much safer to defeat such drones using "traditional" air defense systems that provoke the detonation of a warhead. The electronic warfare system shows that an uncontrolled vehicle packed with explosives is flying in an unknown direction.
"As you can see, we failed to take control of the drones. That is, the air defense system in Moscow acted in the most unprofessional and panicked manner possible today, endangering the lives of Muscovites, and the electronic warfare systems themselves were used because they were not sure of the capabilities of their SAMs and MLRSs to intercept targets. It's a shame...," Mr. Kovalenko emphasizes.
So who can benefit from all this?
Pavlo Lakiychuk mentioned the "boomerang principle": "Why is anyone surprised that when Iranian "Shaheds" are burning Kyiv and it is "not a terrorist attack, but Operation Denazification," Chinese drones cannot strike Moscow? These "polite people" have obviously launched Operation Boomerang. I remember well 2014, Crimea and Donbas: "we are not there", little green men from Voentorg, fake referendums and pseudo-republics. Were Putin and the "strategists" who developed his "intricate" war plan so stupid and arrogant that they did not realize that such tactics were a "double-edged sword"? Well, it seems they are now beginning to realize. Voentorg, referendums, "cotton" - everything is coming home to roost…"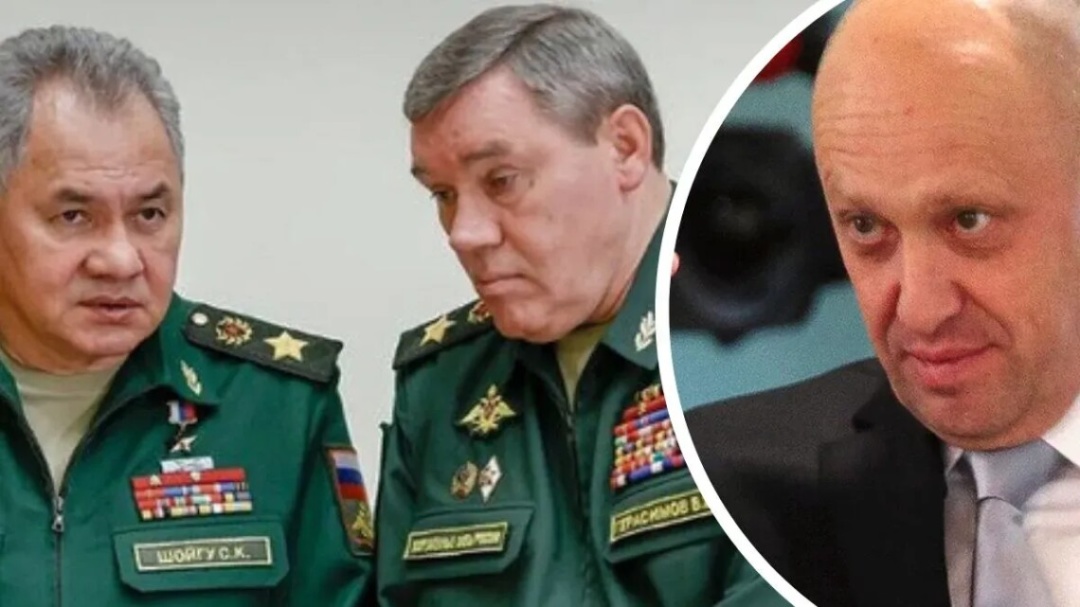 What is Mr. Lakiychuk mysteriously hinting at? Vadym Triukhan is more specific.
"In my opinion, the following actors could be the authors (customers) of this attack. Firstly, the Kremlin, which is extremely desirous of stirring up hysteria in its own zombie plebs in order to make it easier to perceive the next efforts to mobilize, tighten the screws, destroy the undesirables, etc." he says.
Second, it could be Russian resistance forces.
"They are not yet visible and poorly organized, but they are striking harder every month. The "penetration" into the territory of Belgorod is a clear confirmation of this," the diplomat added.
Thirdly, certain offended forces of Ukrainian origin are trying to subjectify themselves in this way.
"One way or another, we will not know the whole truth about this, in fact, the first noticeable (not yet massive) attack on Moscow, only with time. And now this attack only confirms that the racists did not even think about the fact that they need to be prepared for defense... From now on, no city in the European part of the Russian Federation will feel safe," Vadym Triukhan emphasized.
Oleksandr Kovalenko put forward a version of Prigozhin's involvement.
"We have already seen something similar on the eve of May 9, when two drones "attacked" the Kremlin. Then, as now, Russian officials immediately accused our state. But there was an interesting nuance," says the military expert.
What nuance?
Back on May 3, Ruslan Pukhov, director of the Moscow-based Center for Analysis of Strategies and Technologies, commented to the Financial Times on the incident with the "Kremlin strike," saying that the UAVs that hit the Russian dictator's headquarters could have been launched from the Moscow region, which allowed them to bypass air defense systems.
"Unlike Solovyov, Skabeeva, Kisilov, etc., Ukrainians know little about Pukhov. What is important is that he does not just specialize in military commentary, but is an officer of the Russian General Staff of the Russian Armed Forces (GRU), which, through its publishing house CAST, oversees a network of pro-Russian military "experts" and "analysts" around the world.
Despite the fact that Pukhov was talking to the Financial Times about some partisans, he voiced what is primarily pulsating within the walls of the structure for which he works - the Russian GRU. Now, Moscow is being raided by even more drones, 8 or 32, it doesn't matter, the main fact is that if it is Ukraine, then such a massive swarm was able to fly hundreds of kilometers to the Russian capital absolutely unhindered. So, what should be the question that comes out of all this? That's right: Shoigu, Gerasimov, where are the air defense systems," emphasized the observer of the Information Resistance group.
And this is where everything falls into place.
"And who is to blame for the air defense not working? Of course, Shoigu and Gerasimov. And who has been constantly accusing the Russian Defense Ministry and General Staff of inaction lately? Prigozhin. Does he have the ability to launch such a large number of UAVs from the Moscow region? Of course he does. As you know, Prigozhin is under the wing (supervision) of the FSB, which guarantees him complete security. Therefore, I do not exclude that this could indeed be a factor in the internal confrontation with the aim, again, of discrediting Shoigu and Gerasimov. And Prigozhin's latest aggressive grumbling against the aforementioned individuals is only a confirmation of this," Oleksandr Kovalenko says.
What can we say. We are "rooting" for both sides! And, of course, we keep the line. Whoever started this "mess", the terrorist country will definitely try to respond with another massive shelling. According to the Ukrainian Navy, nine Russian ships are on combat duty in the Black Sea, including three missile carriers with a total volley of up to 16 Kalibr cruise missiles. Moreover, according to representatives of the Air Force, on Tuesday, May 30, a Russian military transport aircraft flew to Bryansk. The cargo is likely to be a Shahed UAV.
Myroslav Liskovych. Kyiv